Back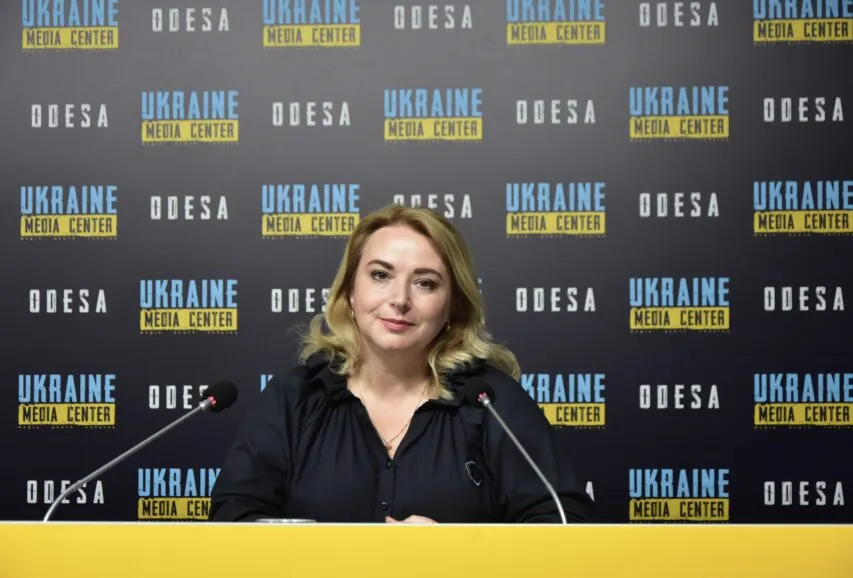 Photo by Media Center Ukraine – Odesa: Olena Buynevych, director of the department of education and science of Odesa city council
June 8, 2023, 14:51
70% of Odesa parents want their children to study full-time – Odesa city council
At the beginning of the school year, only 10% of schoolchildren were studying full-time, and at the end of the year – 30%. Olena Buynevych, director of the department of education and science of Odesa city council, told this at a briefing at the Media Center Ukraine – Odesa.
"70% of parents want their children to study full-time. We will provide places in shelters for this number of children. But we understand that these figures may change depending on the situation in the city," – the director of the department said.
Olena Buynevych emphasized that usually 1500-2000 children study at school, and a standard shelter can accommodate up to 300-400 people. Because not all schools are equipped with shelters, Odesa schoolchildren will have to study in several shifts.
"All parents should have been informed how their children will study. If your school has a shelter, your children will go to it, if there is no shelter, the children will be united in classes and will study on the territory of the school where there is a shelter. This year, more than UAH 150 million has been allocated from the city budget for the construction of shelters and another UAH 70 million is planned," – Buynevych said.
Thus, by September 1, 2023, 60 more shelters will be arranged in Odesa schools, and by November 1, another 30.
The official also noted that the city authorities are now considering the possibility of installing mobile modular shelters near schools.
Read more: https://mediacenter.org.ua/news