Back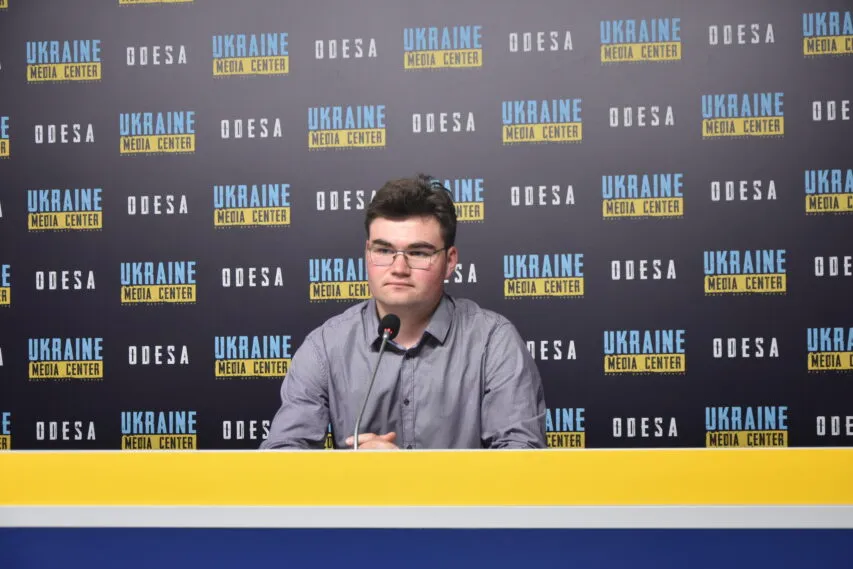 Photo by Media Center Ukraine – Odesa: Denys Zeinalov, representative of the OZON public monitoring group
June 6, 2023, 16:12
70-80% of shelters in Odesa region do not meet standards – volunteer
The main problem is the lack of a second exit and problems with ventilation. Denys Zeinalov, a representative of the public monitoring group OZON, said this at a briefing at the Media Center Ukraine – Odesa.
He noted that the monitoring group had been examining the shelters from mid-March 2023 to early June.
"The situation has improved now. But we can state that some shelters are still inaccessible. They are either simply closed or only representatives of certain enterprises or institutions, such as hospitals, have access to them…. And about 70-80% of the shelters do not meet the standards, they do not have a second exit and have problems with ventilation. And this, in case of smoke, can lead to the death of people hiding in these shelters," – Zeinalov said.
He also added that there is another problem with the shelters – they are used for other purposes, people drink alcohol and smoke in them.
"The current state of the shelters needs to be improved. Their functioning should be ensured by the balance holders, but government agencies are obliged to control, monitor, and update information on the condition of the shelters. There have been many situations when a shelter is on the map of the authorities, but de facto it is not functioning. And vice versa," – the volunteer said.
He also added that the OZON monitoring group is currently analyzing the situation with shelters in Odesa region and will submit these materials with its comments to the authorities by mid-summer.
Read more: https://mediacenter.org.ua/news