Back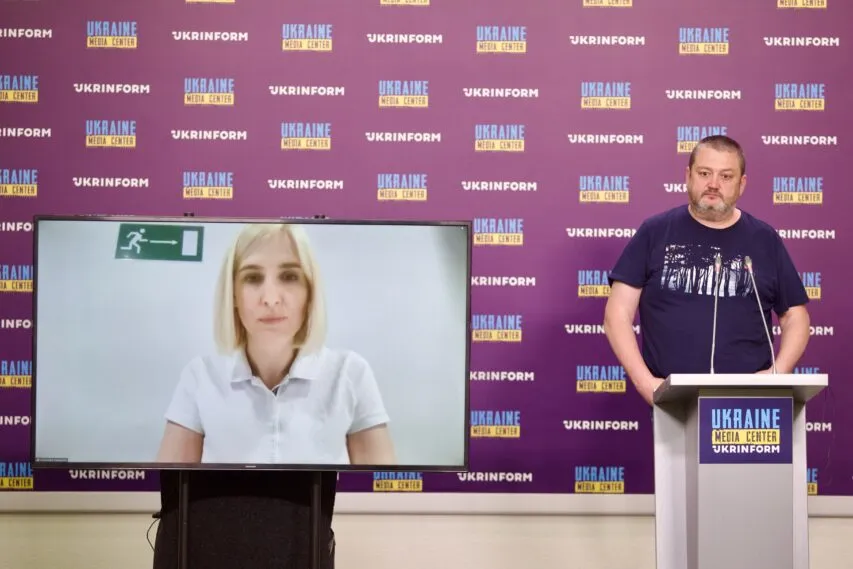 Oleksandra Vasylenko, Director General for Economic Diplomacy and Sanctions Policy at the Ministry of Foreign Affairs of Ukraine, Special Commissioner for Humanitarian and Sanctions Policy, Media Center Ukraine — Ukrinform
June 8, 2023, 17:01
7 EU countries pledge assistance to Ukraine in connection with Kakhovka HPP disaster – Oleksandra Vasylenko
The first requests for assistance were sent to the EU Civil Protection Mechanism on June 6 at around lunchtime. To date, Poland, Austria, the Czech Republic, Germany, Switzerland, Norway and Finland have already pledged humanitarian aid. The State Emergency Service is already working on the delivery issues.
Oleksandra Vasylenko, Director General for Economic Diplomacy and Sanctions Policy at the Ministry of Foreign Affairs of Ukraine, Special Commissioner for Humanitarian and Sanctions Policy, made this statement during a briefing at Media Center Ukraine – Ukrinform.
"In particular, this is about receiving dry rations – approximately 20,000 from Finland. This is a matter of receiving inflatable boats, generators, pumps, including water and mud pumps to contain the influx of water. It is also a matter of the provision of powerful generators and water purification systems," she said.
Oleksandra Vasylenko warned that the humanitarian crisis caused by the disaster at the Kakhovka HPP has not reached its peak yet. A lot still lies ahead. However, we are already in active communication with partners to obtain the necessary aid in the future.
"But we can already see that fish are dying, there is already a smell in the flooded areas. Accordingly, there will be a reaction from the Ministry of Health. We are currently in active communication with all our partners, both multilaterally and bilaterally, in order to receive all the necessary medicines on time."
Ukraine also initiated a dialogue with the Euro-Atlantic Disaster Response Coordination Centre to create assistance mechanisms in the current crisis.
"Today there will be a briefing by the Minister of Foreign Affairs, who will inform NATO member states about what is happening in Ukraine. We will also continue the dialogue with them to build assistance mechanisms in this crisis situation."
Read more: https://mediacenter.org.ua/news