Back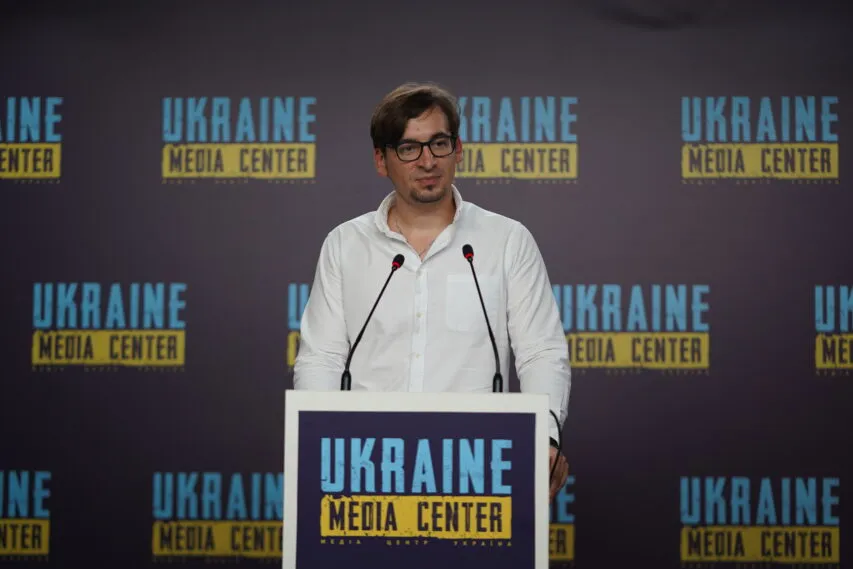 Степан Веселовський у Медіацентрі Україна
July 29, 2022, 14:02
"57% of Surveyed IT Professionals Want to Live in Ukraine Even If They Can Emigrate," Survey by IT Research Resilience
Among surveyed IT professionals, 57% want to live in Ukraine even if they have an opportunity to emigrate. Stepan Veselovsky, CEO of Lviv IT Cluster, reported this finding during his briefing at Ukraine Media Center. He quoted the results of a survey carried out by IT Research Resilience.
According to Veselovsky, 78% of IT professionals want to stay in Ukraine under the positive scenario for the war's end and the post-war economic development. Only 12%, or about 27,000 specialists, want to emigrate in any case.
"Even with the positive scenario, we will be affected by the low-intensity emigration of IT professionals from Ukraine. We are going to lose mainly men with families at the age of 34 years or older. The IT industry refers to them as Seniors. It is also important if the families are split. We noticed that people with wives or children abroad were more disposed toward emigration," Stepan Veselovsky said.
The IT Research Resilience survey carried out by Lviv IT Cluster focuses on research into changes occurring in the country's tech industry after February 24.
Read more: https://mediacenter.org.ua/news