Back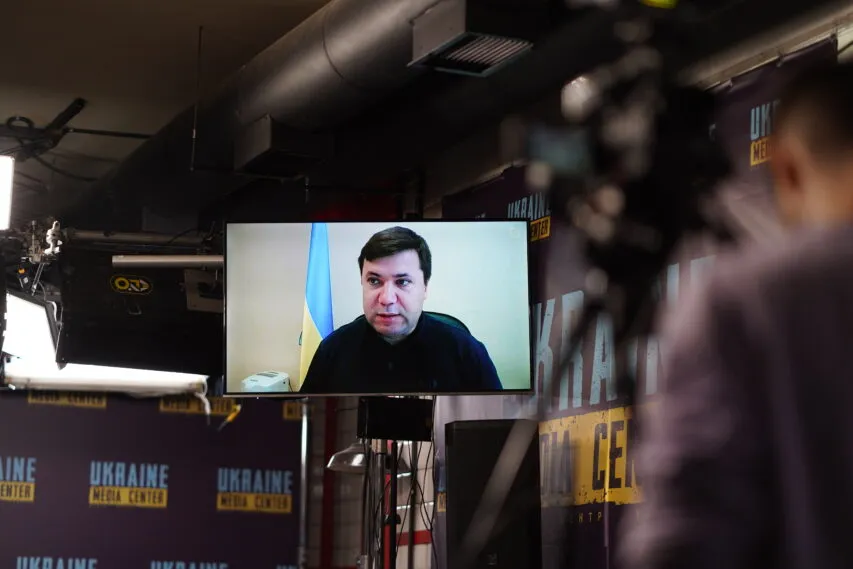 Андрій Вітренко, перший заступник міністра освіти і науки України у Медіацентрі Україна, 11 серпня
August 11, 2022, 12:12
510 Ukrainian graduates receive highest score in all subjects of National Multi-Subject Test — Education and Science Ministry
510 graduates scored 200 points in 3 subjects of the National Multi-Subject Test. These are the results of the test's main session, which ended on August 4. Andrii Vitrenko, First Deputy Minister of Education and Science of Ukraine spoke about this during a briefing at Media Center Ukraine. According to his data, 1,855 graduates scored 200 points in 2 subjects of the test, and 7,462 university applicants-to-be scored the highest in one subject.
"The graduates demonstrated a high level of knowledge and their indomitability. Ukraine's education system is effective and provides quality knowledge for the participants in the educational process," — Andrii Vitrenko said.
According to his information, 187,345 participants of the National Multi-Subject Test have already received their results. A total of 19,000 of them received their results abroad.
A total of 25,333 participants have already registered for the additional session. 3,623 graduates from abroad will take the test. Andrii Vitrenko noted that those who could not attend the main session for valid reasons will take part in the additional session. According to him, the tasks in the main and additional sessions will differ.
As reported, the main session of the National Multi-Subject Test took place through July 22 — August 4. For the first time in the history of Ukraine, mass testing was held online. Graduates took tests in 3 subjects: Ukrainian language, mathematics and history of Ukraine.
Read more: https://mediacenter.org.ua/news