Back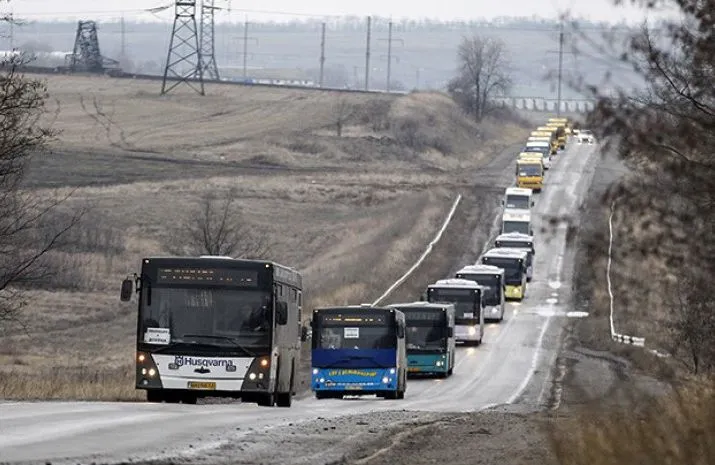 Photo: minre.gov.ua
April 2, 2022, 15:14
5,665 Children in the Care of the State Were Evacuated, Including 3,245 Children Evacuated Abroad – Daria Herasymchuk
During the Russo-Ukrainian war, 80 institutions of the Ministry for Social Policy for children deprived of parental care and orphan children were evacuated. The evacuation is the result of the work done by the Coordination Headquarters for the Protection of Rights of Children under Martial Law. Daria Herasymchuk, Advisor and Commissioner of the President of Ukraine for Rights of Children and Children Rehabilitation, told about this during her briefing at Ukraine Media Center.
"Also, 1,454 family-type orphanages, foster families, and guardians' families were evacuated. We also evacuated 19 infant orphanages subordinated to the Ministry of Health and 115 institutions of the Ministry of Education. In all, 5,665 children in the care of the state were evacuated. This figure includes 3,245 children evacuated abroad," Herasymchuk added.
She clarified that these were the data as of March 28. She also mentioned difficulties still faced with the evacuation of children from Kherson, Mykolayiv, Chernihiv, Kharkiv, Kyiv, and Donetsk Oblasts. The negotiations on opening up humanitarian corridors in these regions are ongoing.
Follow Ukraine Media Center on social media:
Website: https://mediacenter.org.ua/
Telegram: https://t.me/lvivmediacenter
Twitter: https://twitter.com/CenterUkraine
Facebook: https://www.facebook.com/UkraineMediaCenter/ 
YouTube: https://bit.ly/3whbxSm