Back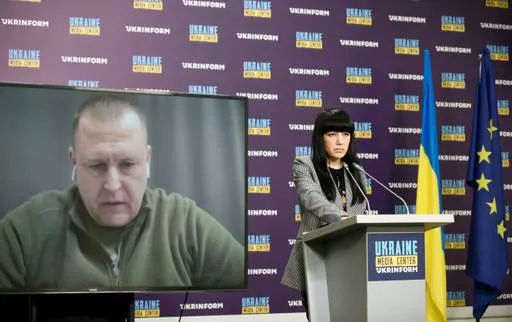 January 20, 2023, 16:07
45 People Were Killed, including 6 Children, 6 More People Were Missing, and 20 Are in Grave Condition as a Result of Missile Hitting on the Residential Building — the Mayor of Dnipro
As of January 20, the death toll in Dnipro city after a missile hitting the residential building is 45 people, including 6 children. Borys Filatov, Mayor of Dnipro, made this statement during the briefing in Media Center Ukraine — Ukrinform.
"All the world already knows that 45 people were killed, including 6 children. About 20 people are in grave condition in city hospitals. We can not find 6 people. We are looking for them, but formally the rescue operation has already ended. Now our utility services conduct instrument-aided structural surveys of sections that were located near the completely destroyed ones. Visual inspection shows that about 90 apartments have been destroyed. After the survey completion, the exact figure will already be available. For this purpose, we need about two weeks," Borys Filatov said.
At the end of the rescue operation, the Mayor met the survivors.
"Approximately 300 people came. My deputies and I told what we will do next, how the city will help people. Everyone has received phone numbers of my deputies and heads of core-business departments so that they could communicate 24/7. Two document collection points have been opened. We start surveying the people: they will write what they need. I realize that housing is the first stage, but someone has lost property, belongings, furniture, and documents. Children who have lost their laptops or tablets for distance learning will receive them too. People will not return, and now, after the tragedy, a new degree of problems has arisen. Therefore, we need to work further," the Mayor said.
Read more: https://mediacenter.org.ua/news