Back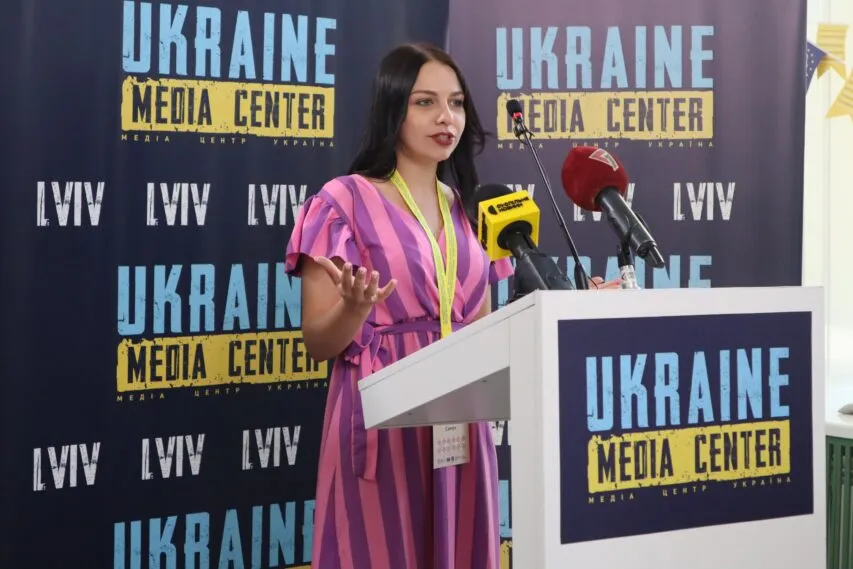 September 8, 2023, 17:07
European Heritage Days 2023 is a major cultural weekend in Lviv
For three days, Lviv residents and visitors can experience the living heritage of the region. Theatrical tours, masterclasses and lectures are dedicated to the culture and life of Halychyna. This year's theme is Living Heritage. The programme of events includes an active acquaintance with the peculiarities of Galician cuisine, Ukrainian fashion, music, park art, perfumery past, etc. The events take place in different locations.
"We have 68 unique events planned. We are pleased that the European Heritage Days in Lviv aroused great interest. The first registration ended four minutes after the opening. After half an hour, about 25 events were already filled. And by the end of the day, we had to open additional seats to give interested people a chance to attend a particular event", said Yana Savchuk, coordinator of the European Heritage Days in Lviv, at a briefing at the Ukraine-Lviv Media Center.
According to the Lviv Tourism Office, 1,500 people registered for the European Heritage Day in Lviv. More than 400 people will attend more than one event. Experienced guides, scholars, museum workers, and art historians will talk about the uniqueness of Lviv's intangible cultural heritage.
"The focus of this year's European Heritage Days is very significant. The theme of Living Heritage unites many events, participating in which we can discover our identity. To get a deeper understanding of the Ukrainian cultural product. And that this does not fit into the colonial stereotypes that were once imposed by our enemy," said Andriy Moskalenko, Deputy Mayor of Lviv, at the briefing.
This year, 48 countries will join the European Heritage Days. Among Ukrainian cities, Lviv became the first participant thirteen years ago.
Watch the full video on the YouTube channel(in Ukrainian).
📍Media Center is located at 20 Ruska Street and functions as a co-working space from 10:00 AM to 6:00 PM.
Contact phone:
+38 067 652 91 97
Read more: https://mediacenter.org.ua/news