Back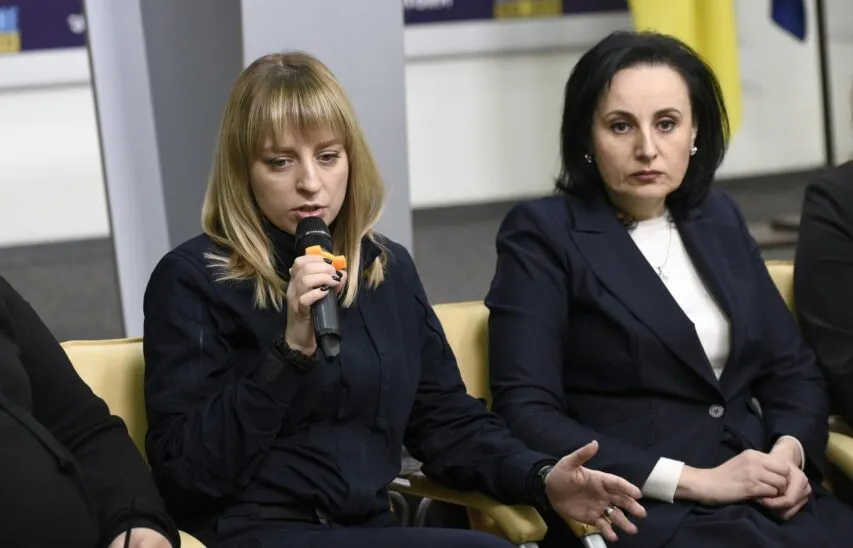 Kateryna Pavlichenko, the Deputy Minister of Internal Affairs, Media Center Ukraine — Ukrinform
November 25, 2022, 17:42
42 Criminal Proceedings On Sexual Violence Under the War Conditions Were Initiated; 202,000 Complaints of Domestic Violence Were Received – Ministry of Internal Affairs
During the war, law enforcement agencies have already recorded more than 40,000 russian war crimes against Ukrainians, initiated 42 criminal proceedings on sexual violence, and received 202,000 complaints of domestic violence. Kateryna Pavlichenko, the Deputy Minister of Internal Affairs, said this during the panel discussion "16 Days Against Violence" hosted by the Media Center Ukraine — Ukrinform.
"Now the activities of all law enforcement agencies are primarily aimed at recording all the crimes that russia is currently committing on the territory of Ukraine. More than 40,000 such crimes have already been recorded by law enforcement agencies. We can not be silent about sexual violence in wartime. I don't think we will be able to realize how many such crimes were actually committed during the full-scale invasion, but 42 criminal proceedings have already been initiated. This is not the number of facts, victims, or criminals. These are exactly criminal cases. They have and can have several situations, facts, and victims. I know that more than 100 facts have already been established in these criminal proceedings in general, throughout Ukraine, in all law enforcement agencies," Kateryna Pavlichenko explained.
The Deputy Minister of Internal Affairs added that since the beginning of the year, law enforcement agencies have already received more than 202,000 reports of violations related to domestic violence. This is 24% less than in the same period of the last year: then 267,000 reports were received for 10 months.
Read more: https://mediacenter.org.ua/news