Back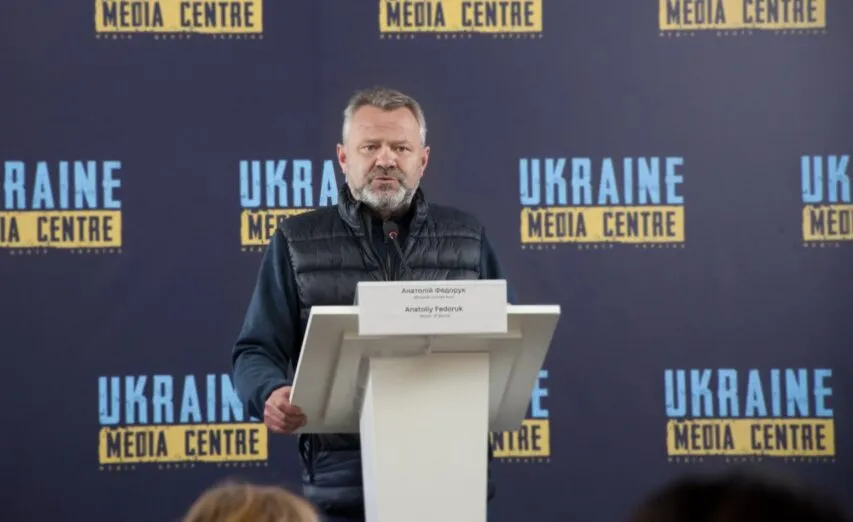 April 12, 2022, 18:42
403 civilians have already been found dead in Bucha, 163 people have been identified, and 16 are reported missing – Fedoruk
403 bodies of killed local civilians have been found in Kyiv suburb Bucha, 163 of this number have already been identified. 16 people remain unaccounted for, their relatives did report them missing.
✅ This was stated by Anatoliy Fedoruk, the Mayor of Bucha at a briefing in the Ukrainian Media Centre, taken place in Kyiv.
💬"We have 403 bodies of those murdered, brutally tortured. The competent authorities undertake relevant procedures on this case. Today we started the second mass grave unearth. 163 people have already been positively identified, who were these people and where they lived. The body count will keep growing – the police, military and secret services are scouring every quarter, every house, then they find burial places on private grounds and bring up the bodies. Four more small neighborhoods remain to be mopped-up. Sixteen people were reported missing and have been out of contact for a long time.
Most likely, we will find their bodies near settlements build-up area, in the local woods. Zdvyzhivka, Babyntsi, Lubianka villages residents who witnessed the enemies evicting those Bucha residents from the city and taking them to woods, to the place of their permanent station, attest to that " Fedoruk said.
Anatoliy Fedoruk also confirmed the findings of Lyudmila Denisova, Commissioner for Human Rights, concerning the new facts of 25 women of all ages rape cases. However, he refused to go into details, referring to the issue sensitivity and leaving it to the victims to reserve the comment.
The reconstruction of critical infrastructure in the city has begun. The electricity supply in Bucha is planned to be restored by April 17. It will allow the water supply and sewerage system to get up and running. The gas supply will also be restored this week.
A total of 22 high-rise buildings (2 of which cannot be repaired and will be dismantled) and 243 private houses have been destroyed in the city. The building's inspections are ongoing.
💬"Orcs haven't spared a single house or apartment. They did loot, put their symbols and signs. People will be shocked by their savagery," Fedoruk added.
💬"We are preparing the city for a peaceful life and the return of citizens," the mayor added. At the same time, he noted that after April 17 it will be possible to consider the return of those evacuees. According to the mayor, police and volunteers control the situation in the city.
The most dangerous sites are now the forests and wooded areas. Fedoruk warns locals not to walk in the woods.
💬"Huge areas where Russian artillery was placed, where tanks and other weapons were trenched between Bucha, Mirotsky, Nemishaieve, Vorzel and in the area of Blystavytsia and Zvizhivka-Babintsy area. Those places are heavily mined. It is strictly prohibited to go into the forests, forest belts, the Russian occupants' whereabouts," Fedoruk added.