Back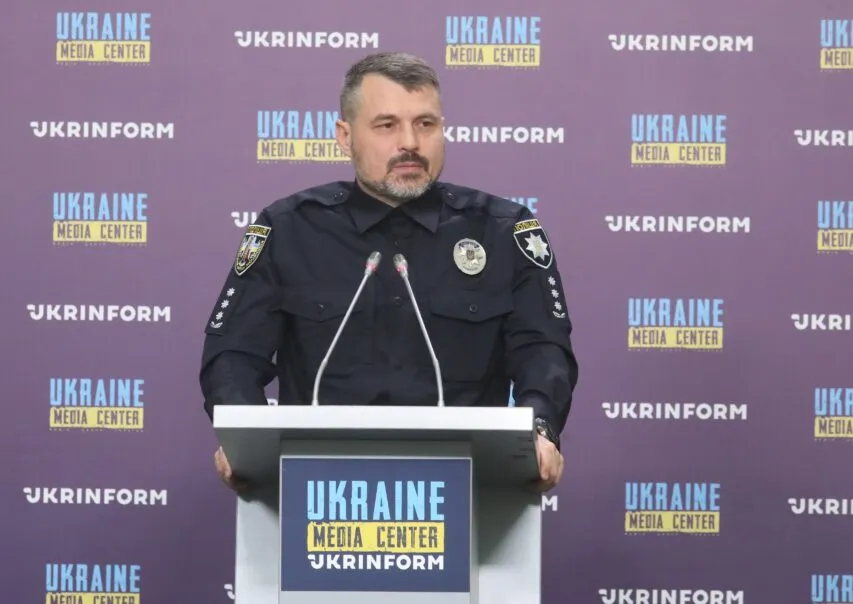 Yuriy Parkhomenko, Head of the Migration Police Department of the National Police of Ukraine, Media Center Ukraine — Ukrinform
December 2, 2022, 15:06
4 Global Operations to Combat Human Trafficking, Begging and Exploitation Were Conducted in the European Union with the Participation of Ukraine — National Police
Since the beginning of russia's full-scale invasion of Ukraine, the European Union has conducted four operations with the participation of Ukraine to combat human trafficking, begging and exploitation. Yuriy Parkhomenko, Head of the Migration Police Department of the National Police of Ukraine, told this during the briefing in Media Center Ukraine — Ukrinform.
"Since the beginning of the full-scale invasion, 4 global operations have been conducted in the European Union with the participation of Ukraine to combat human trafficking. Thus, operations were conducted aimed to combat human trafficking, begging, sexual and labor exploitation. All countries reported on these operations. We have the following picture: to date, 50 crimes related to human trafficking have been reported, and criminal proceedings have been initiated on only 6 facts," Yuriy Parkhomenko said.
The expert noted that even on these facts, information has not always been confirmed, and a certain problem is represented by unreliable media coverage of the situation.
"The problem is media reporting on false information about the human trafficking situation. Thus, the Internet distributes data on the so-called 100,000 victims of human trafficking among Ukrainian citizens. This information is false," Yuriy Parkhomenko added.
Read more: https://mediacenter.org.ua/news