Back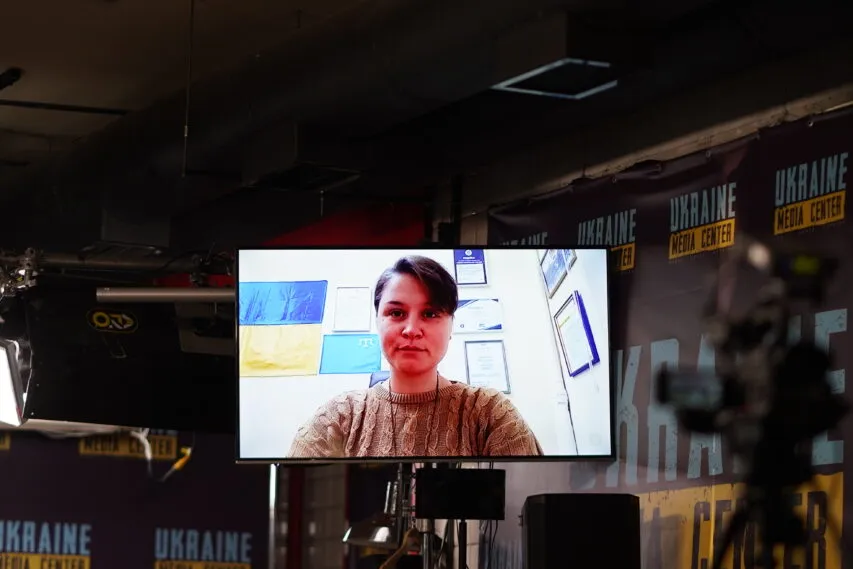 Oleksandra Romantsova, Executive Director of the Center for Civil Liberties, Media Center Ukraine
September 19, 2022, 14:00
38,000 potential war crimes documented by Prosecutor General's Office, with 19,000 such cases recorded by human rights defenders —Center for Civil Liberties
The system of the Prosecutor General's Office contains 38,000 documented cases of potential war crimes committed by the russian military in Ukraine. 19,000 of the recorded cases are in the database of the Center for Civil Liberties, Oleksandra Romantsova, Executive Director of the Center for Civil Liberties said during a briefing at Media Center Ukraine.
"This is unique, it has never happened anywhere before, because most of the conflicts taking place on the planet occur in a space where people are either not educated enough to document it, or do not have a technical opportunity," — Oleksandra Romantsova explained.
According to her, Ukrainian human rights defenders are currently seeking the creation of a special international tribunal into the crime of aggression committed by russia against Ukraine. After all, those international institutions that exist now do not deal with such crimes.
"Ukraine is a great exam for international legal culture, and this exam can be passed. The world has a chance, and we say that we are partners, we are ready to fight for justice. Stand together with us," — the Director of the Center for Civil Liberties said.
Read more: https://mediacenter.org.ua/news