Back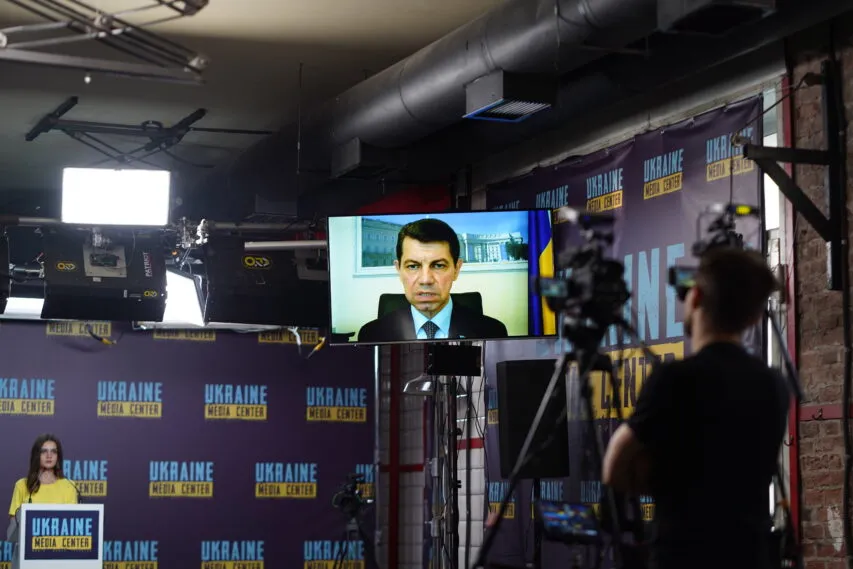 Olexandr Mischenko, Ambassador Extraordinary and Plenipotentiary of Ukraine to the Republic of Latvia, Media Center Ukraine
August 22, 2022, 12:21
37,000 Ukrainians escape war to Latvia; country also accepts Ukrainian military personnel for treatment — Ukraine's Ambassador to Latvia Olexandr Mischenko
37,000 Ukrainians, who left their homeland because of the war, now live in Latvia. Half of them reside in the capital of the country, Riga. Olexandr Mischenko, Ambassador Extraordinary and Plenipotentiary of Ukraine to the Republic of Latvia spoke about this during a briefing at Media Center Ukraine.
"They were given permission to live in the country for a year with social benefits and rights equal to those of the Latvians, excluding political rights. That is, the Ukrainians cannot vote and be elected, but everything related to work, education, access to kindergartens, treatment — they receive all this at the same level as citizens of Latvia," — Olexandr Mischenko said.
Also, a treatment program for wounded Ukrainian military personnel began operating in Latvia. 34 soldiers have already arrived in the country and are awaiting surgeries, prosthetics and further rehabilitation.
"Yesterday I met some of our soldiers and one of them said that he had almost given up hope that his wounded arm would ever function again. But there is already significant success, and he hopes to be able to work with this hand again. This gives hope to our soldiers to return to as normal life as possible with the help of Latvian doctors," — the Ambassador Extraordinary and Plenipotentiary of Ukraine to Latvia said.
Olexandr Mischenko also reminded that since the beginning of russia's full-scale invasion, Latvia has already sent 33 percent of its defense budget to Ukraine by providing various types of weaponry. According to the Ambassador, when taking into account Latvia's budget, GDP and population, the country is among the top 5 countries that have provided aid to Ukraine.
Read more: https://mediacenter.org.ua/news