Back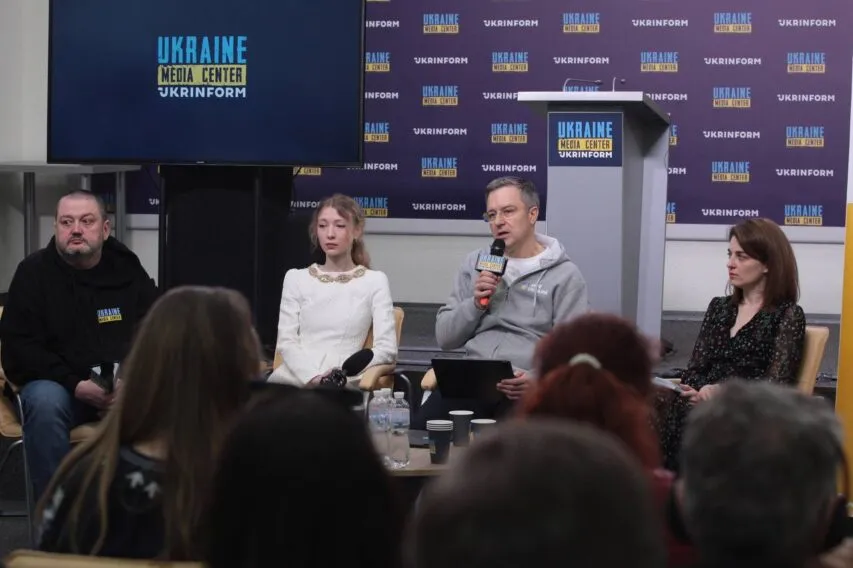 April 8, 2023, 14:55
31 more Ukrainian children deported by Russia have been returned to Ukraine – Mykola Kuleba
The fifth rescue mission of the Save Ukraine rescue network, enabling 31 more children to return to Ukraine is nearing completion.
Mykola Kuleba, Founder of "Save Ukraine", Commissioner of the President of Ukraine for Children's Rights (2014-2021), made the relevant announcement during a press conference held at the Media Center Ukraine — Ukrinform.
"During the fourth mission, 18 Ukrainian children were rescued. Now the fifth rescue mission is coming to an end, and 31 children will arrive in Kyiv in a few hours," he emphasized and noted that the number of hours Russia Federal Security Service officers conducting interrogation and those challenges the families are facing to go through to get their children back, increases with each mission.
In addition, according to Mykola Kuleba, once after the return of Ukrainian children became a massive movement, following a number of rescue missions, and especially after the ICC issued an arrest warrant for putin and Maria Lvova-Belova, the russians became alarmed.
"They realized that every single child brought back to Ukraine is indisputable proof of their crimes," he said.
Mykola Kuleba noted that about one and a half million Ukrainian children, which is almost 20% of the child population, ended up in russia or the temporarily occupied territories of Ukraine after 2014.
"According to my estimates, 60% of children have been forced out of their homes since the beginning of the full-scale aggression. That accounts for half of all children forced to flee the war. There are 20% of children living under the occupational authorities either in russia or in the temporarily occupied territories since 2014, and about 30% of children living in other countries who were forced to escape the war to other countries," he added.
Recall that Save Ukraine is a rescue network whose main activity is to save children and their families from war. The organization has managed to rescue over 90,000 people from the war zone.
In addition, Save Ukraine has already returned 64 children deported by russia from Kharkiv and Kherson regions. There are currently 31 Ukrainian children on their way home, of whom 24 were in health resorts in Yevpatoriya and 7 — in Voronezh, Rostov, and Belgorod regions.
Read more: https://mediacenter.org.ua/news