Back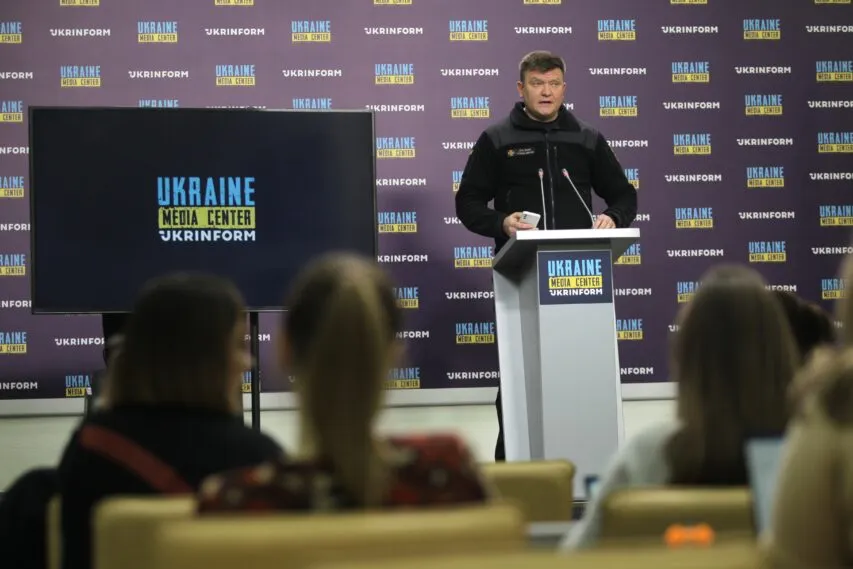 Oleksandr Khorunzhyi, Press Officer of the State Emergency Service of Ukraine, Media Center Ukraine — Ukrinform
November 9, 2022, 13:12
274,000 Explosive Ordnances Have Been Cleared Since the Beginning of Russia's Full-Scale Invasion — State Emergency Service
274,000 explosive ordnances have been cleared in Ukraine since the beginning of russia's full-scale invasion. In particular, we are talking about 2,148 aircraft bombs. Oleksandr Khorunzhyi, Press Officer of the State Emergency Service of Ukraine, made this statement during the briefing in Media Center Ukraine — Ukrinform.
"About 74,000 ha of Ukrainian territory were examined and cleared of explosive ordnances. As for the de-occupied regions, the most difficult mine clearance situation is in the Kharkiv region, because the enemy has heavily contaminated those territories. We are talking about both anti-personnel and anti-tank mines, and they are often used in package, in particular, under power lines, gas pipelines, water pipes, in the private sector and in locations of the positions of russian troops. One person is injured or killed in these territories daily. We invoke everyone to comply with three main requirements: if you see an explosive ordnance, do not approach it, do not touch it, call 101," Oleksandr Khorunzhyi said.
He also called on residents of regions where combat operations were conducted to avoid nature hiking.
"Do not go to the forests, fields and reservoirs now, because the enemy has actually mined the entire territory. And people go for mushrooms, and lose their lives," Oleksandr Khorunzhyi pointed out.
Read more: https://mediacenter.org.ua/news