Back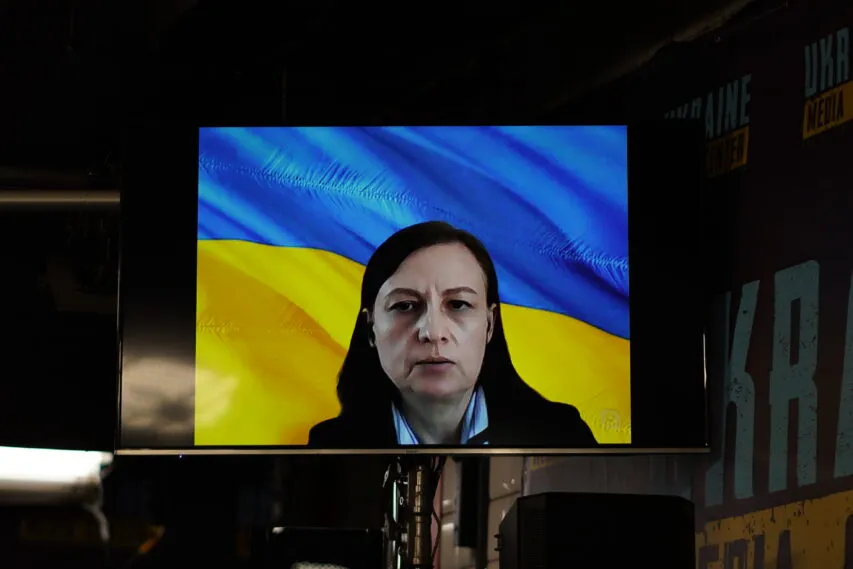 April 8, 2022, 14:28
268,000 people got to safety via humanitarian corridors – Tetyana Lomakina
Coordinator of humanitarian corridors from the Office of the President of Ukraine Tetyana Lomakina told during a briefing at Ukraine Media Center that to date, 268,000 people had gotten to safe places in Ukraine via humanitarian corridors.
Tetyana Lomakina noted it was a result of the large team's hard work conducting negotiations every day, as well as other caring people.
«This includes both heroic drivers and emergency service workers who drive despite the shelling, the risks, and the fact that they are being detained by the russian military. They are being searched, undressed and arrested. They are driving to save these lives, because people's lives are the highest value for Ukrainians», – the representative of the Office of the President added.
Tetyana Lomakina also said that the Ukrainian side adheres to the ceasefire and fosters the work of humanitarian corridors. On the other hand, numerous violations by the russian military have been recorded, they do not stop hostilities during the operation of these corridors. As a result, there are cases when people evacuated by buses come under fire.
Follow more Ukraine Media Center news at:
Website: https://mediacenter.org.ua/
Telegram: https://t.me/lvivmediacenter
Twitter: https://twitter.com/CenterUkraine
Facebook: https://www.facebook.com/UkraineMediaCenter/ 
YouTube: https://bit.ly/3whbxSm