Back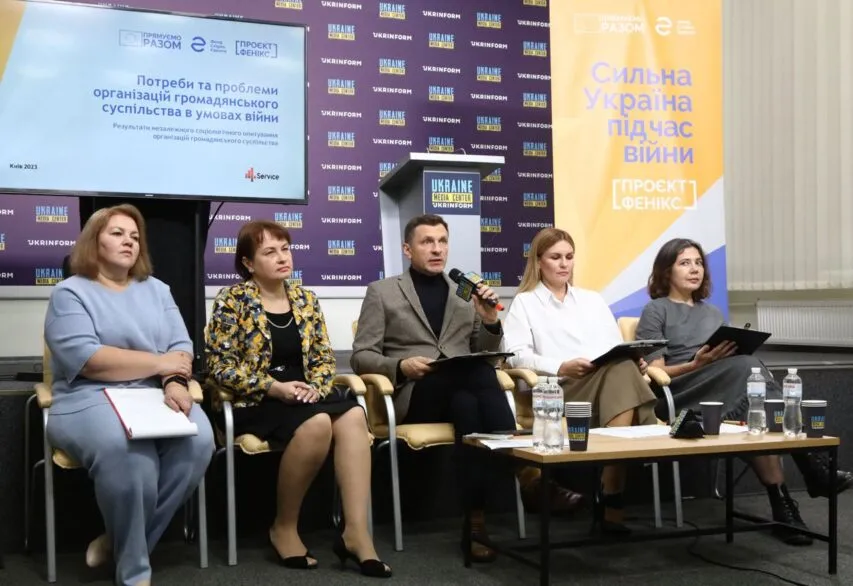 October 31, 2023, 17:09
25% of Ukrainian CSOs have not implemented any projects since the full-blown invasion outbreak – research results
A quarter of civil society organizations failed to implement a single project entity since Russia launched a full-fledged war. That's evidenced by the results of a study conducted by 4Service as part of the Phoenix project upon the Eastern Europe Foundation request.
"Project funding is important, but it is not the sole problem that our respondents have pinpointed. The labor shortage is one of the problems that a huge number of CSOs are currently concerned about. 80% of respondents said that there is a huge shortage of program managers, monitoring and evaluation managers, and financial managers," said Viktor Liakh, President of the East Europe Foundation, at a briefing at the Media Center Ukraine.
The main reason for this is a large number of workers having specialised skills left the country because of the war. However, the East Europe Foundation believes that this problem can also be seen as an opportunity to create new job opportunities and provide training for new specialists, for example, at universities.
The main objective of the study was to find out the needs and problems of CSOs, as well as their role and place in the process of rebuilding the country. In total, 4Service interviewed 621 representatives of civic and charitable organizations in Ukraine.
Read more: https://mediacenter.org.ua/news