Back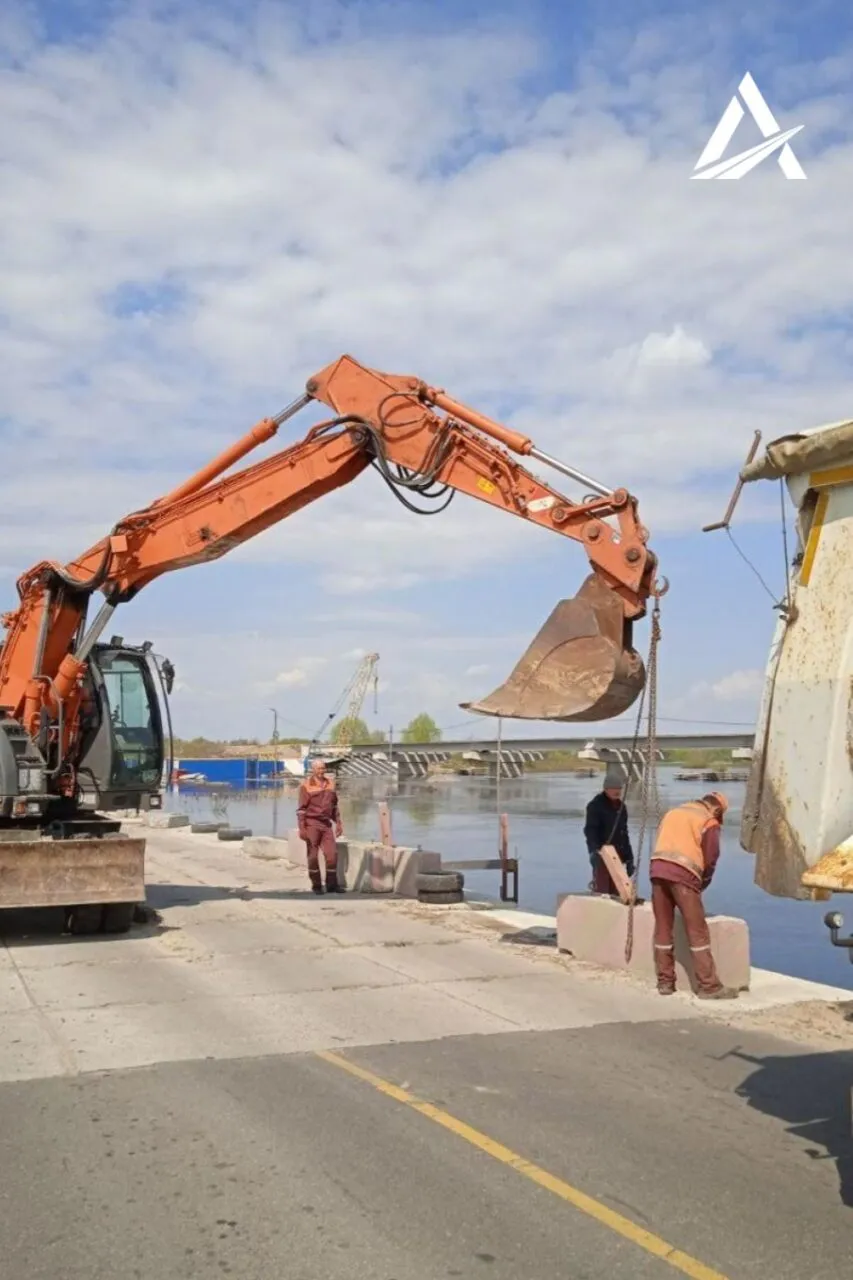 фото facebook Укравтодор
May 6, 2022, 12:30
24,000 km of Ukrainian roads destroyed as a result of russia's attack – Ukravtodor
Andriy Ivko, First Deputy Head of the State Agency for Automobile Roads of Ukraine (Ukravtodor), said during a briefing at Media Center Ukraine that as a result of the russian aggression in Ukraine 24,000 kilometers of roads were destroyed, including 9,000 kilometers of state roads. More than 300 man-made structures were damaged, mainly bridges. According to him, the restoration of damaged infrastructure is underway, in particular, in the liberated Kyiv region.
«The main task is to make passages where bridges are destroyed. We have already installed 30 temporary structures that are passable. 750 kilometers of roads were cleared in various cities, including state roads. In the Kyiv region, 220 kilometers of communal roads have been cleared, including in Irpin, Bucha, and Hostomel, and another 260 kilometers of state highways. We have installed 17 temporary structures, and we are currently working to restore two more,» – Andriy Ivko said.
The reconstruction priorities are determined together with the Armed Forces of Ukraine and military administrations. It is them who tell which roads or bridges are needed for military and humanitarian needs.
«When the Chernihiv oblast was liberated, we restored connection there in a week so that convoys with aid could pass. We communicate with everyone every day and work around the clock 24/7,» – first deputy head of Ukravtodor said.
Also, according to Andriy Ivko, traffic on the Kyiv-Chop and Kyiv-Kovel-Yahotyn highways has already been completely resumed.
Read more: https://mediacenter.org.ua/news