Back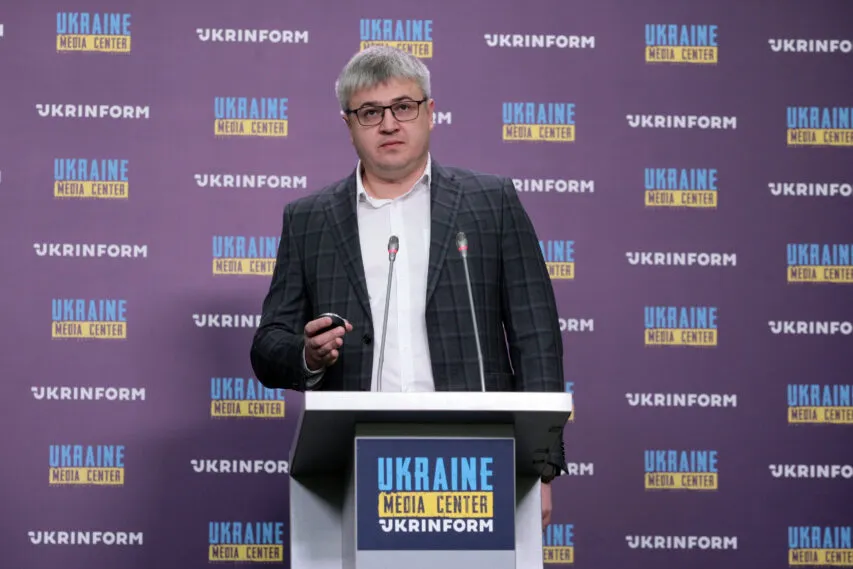 Yevhen Kramarenko, Head of the State Agency of Ukraine on Exclusion Zone, Media Center Ukraine – Ukrinform
April 4, 2023, 16:30
225 million euros is needed to implement the plan for Exclusion Zone post-occupation restoration – Yevhen Kramarenko
According to the overall plan for the Chornobyl Exclusion Zone restoration, the total amount of financing is 225 million euros. The amount of losses is estimated at 100 million euros. So far, about 15 million euros have been received and approved for the program.
These figures were announced during a briefing at Media Center Ukraine – Ukrinform featuring Yevhen Kramarenko, Head of the State Agency of Ukraine on Exclusion Zone.
The head of the State Agency on Exclusion Zone noted that the Ministry of Environmental Protection and Natural Resources of Ukraine has already endorsed the strategy. Following the other authorities' approval, the document will be submitted by the Government of Ukraine to the Parliament of Ukraine for its approval.
"The general restoration plan foresees the entire territory demining, a scientific hub in the exclusion zone establishment, restoration of office and computer equipment, the exclusion zone infrastructure rehabilitation, restoration of firefighting equipment, implementing the projects for the Chornobyl nuclear power plant decommissioning and its equipment for further radioactive material management," he said.
In addition, during the briefing, it was noted that the European Commission, the EBRD, the US Department of Energy, Norway, the United Kingdom, and Germany are the prominent donors assisting in restoring the exclusion zone today.
As a reminder, the Russian invaders seized the Chornobyl NPP on the first day of the full-scale invasion of Ukraine, February 24, 2021, entering from Belarus. The Chornobyl NPP has been under occupation for more than a month. However, on April 2, 2021, after the Kyiv Oblast liberation, the plant returned under the control of Ukraine.
Read more: https://mediacenter.org.ua/news