Back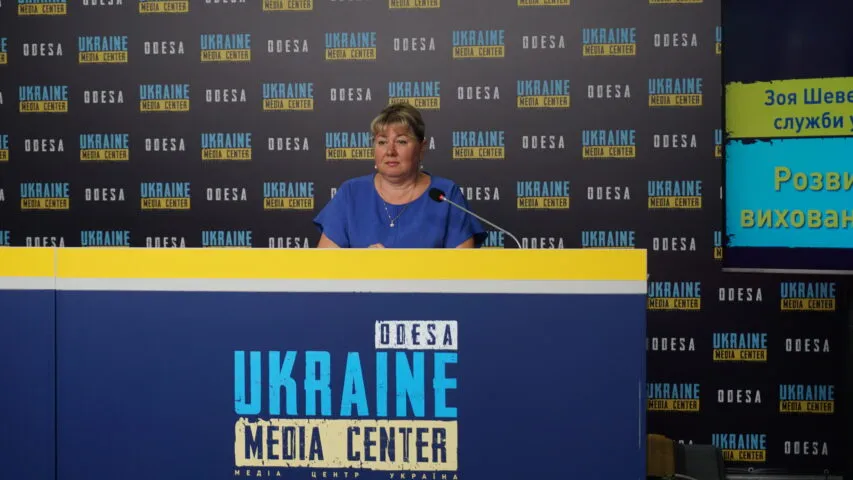 Zoya Sheveleva, Deputy Head of the Service for Children of the Odesa Regional Military Administration
October 5, 2023, 16:15
20 children return to Odesa region from abroad for adoption
Twenty children are returning to Ukraine from abroad, having previously met their future foster parents. On June 9, 2023, eleven foster parents and foster parents met with children online. After online communication, the adults met with the children abroad. This is where the children deprived of parental care after 02/24/2022 were evacuated.
This was reported by Zoya Sheveleva, Deputy Head of the Service for Children of the Odesa Regional Military Administration, at a briefing at the Ukraine-Odesa Media Center.
"As of today, 20 children are returning to Ukraine to live and be brought up in foster families and family-type orphanages after establishing contact. We have issued 26 referrals to candidates for adoption. 12 of these referrals were for meeting children who are abroad. Two children have already established contact and returned to Ukraine, having established guardianship with subsequent adoption," said the deputy head of the service.
Since the beginning of the year, 316 invitations have been issued to candidates for adoptive parents, while only 26 have received a referral to meet a child. "Perhaps not all candidates are ready to travel abroad to meet children. Also, not everyone is ready to take a child with certain physical disabilities or nosologies. Most candidates want to adopt and meet children of primary school age, preschool age, and the largest number of our candidates are older children," Shevelevva said.
In total, 1170 children are available for adoption in the region. Among them are 9 children under one year old, 34 children from one to two years old, 104 children from three to five years old, 272 children from 6 to 10 years old and 751 teenagers from 11 to 17 years old. Since the beginning of 2023, 30 children have been adopted in Odesa region, compared to 98 last year.
In Odesa region, 4997 children deprived of parental care are registered. 4308 of them are in foster families, under guardianship or custody, or in family-type orphanages. There are 56 of them in the region, with 401 children in them. There are 325 children in 164 foster families.
Read more: https://mediacenter.org.ua/news