Back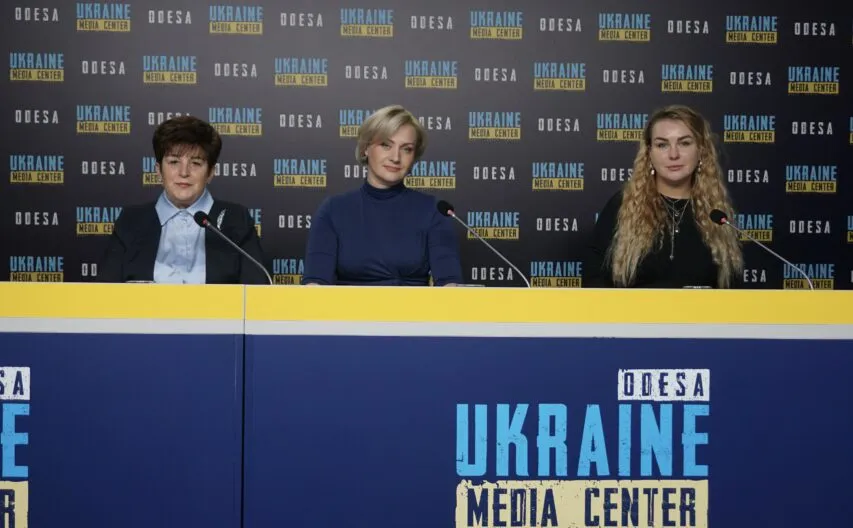 November 21, 2023, 16:13
1600 white roses for women: a campaign to draw attention to the problems of overcoming all forms of violence starts in Ukraine and worldwide
A hundred roses a day will be given to women on the streets of Odesa starting November 25, 2023. On this day, the annual campaign "16 Days Against Violence" starts. Every day of the campaign, women will be presented with white roses. This was stated by Kateryna Shalyapina, deputy head of the Way Home NGO and head of the Women's Support Center, at a briefing at the Ukraine-Odesa Media Center.
"The campaign has been held worldwide since 1991, and Ukraine joined it in 2001. The purpose of the annual campaign is to draw attention and activate society to the problems of overcoming domestic and social violence, child abuse, combating human trafficking and protecting women's rights," said Liudmyla Akimova, coordinator of the UNFPA's Cities and Communities Free of Domestic Violence project and head of the regional working group on violence prevention.
Since the beginning of Russia's full-scale armed aggression against Ukraine, Ukrainians have faced unprecedented levels of war-related violence.
"As of February 2023 alone, according to the UN, 21,000 cases of violence by the aggressor were recorded in Ukraine, and 8,000 Ukrainians were tortured and killed. Today, these numbers are even higher. All cases of violence by Russian aggressors must be documented, and the victims must be provided with assistance. Many people and organizations are working on this now," Akimova said.
The campaign starts on the International Day for the Elimination of Violence Against Women on November 24 and lasts for 16 days until the International Human Rights Day on December 10.
"The key position of 16 Days Against Violence is two events. The first is a race that calls for people to unite against domestic violence. It aims to show that domestic violence is a crime. And we need to seek help. The race will take place in cities where there is no shelling. For example, in Mukachevo. The second event will take place in 40 cities of Ukraine. This is the Steps to Help activity. It will also take place in Odesa. On November 24, at 12.00 in Gorky Park, Steps to Help will include 12 stations with stories of specific women and children, where you can learn about different forms of violence and how they can and should be dealt with," summarized Liudmyla Akimova.
Read more: https://mediacenter.org.ua/news