Back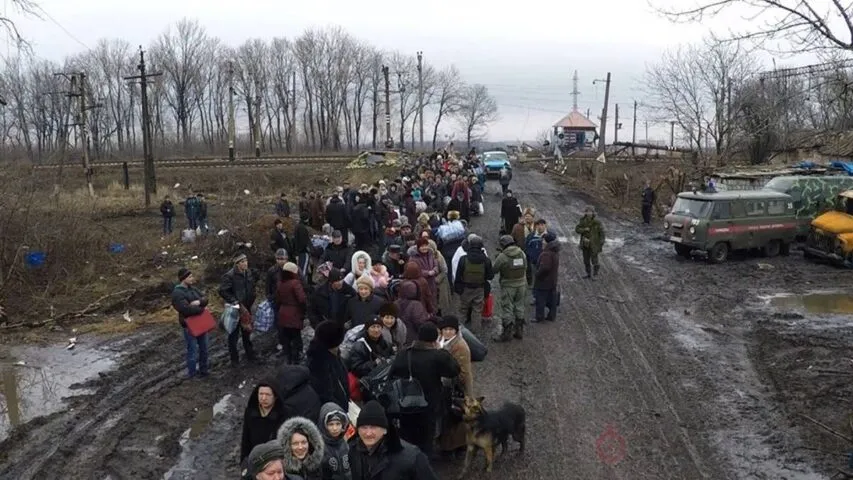 The photo from open sources
November 28, 2022, 15:57
15,000–20,000 People Were Evacuated to Kryvyi Rih District from Other Regions, Mainly from Kherson Region, During the Week – Mykola Lukashuk
During the week, 5,000–6,000 people were registered in social services of the Dnipropetrovsk region, but the number of those who arrived and did not register is about 2–3 times higher. Mykola Lukashuk, Head of Dnipropetrovsk Oblast Council, Deputy Chair of Dnipropetrovsk Oblast Defense Council, made this statement during the briefing at Media Center Ukraine — Ukrinform.
"Over the past week, the number of people who came to us from other regions has increased by about 5,000–6,000. This is Zaporizhia region immediately, these are Kharkiv and Kherson regions. These are people who are registered with social services. It is clear that the vast majority is from the Kherson region," Mykola Lukashuk said.
The Head of Dnipropetrovsk Oblast Council noted that people who come from the Kherson region most often choose Kryvyi Rih and the Kryvyi Rih district.
"Where? Kryvyi Rih. Why? Because Kryvyi Rih is a powerful economic center, just like Dnipro, Kamianske, and Pavlohrad cities. But it is the most closely located to the Kherson region. There are about 2–3 times more people who left, but did not register during this time. Thus, I think that we are talking about 15,000–20,000 people approximately who came to the Kryvyi Rih district and Kryvyi Rih city somewhere starting from Thursday. This is according to preliminary estimates," Mykola Lukashuk said.
Read more: https://mediacenter.org.ua/news