Back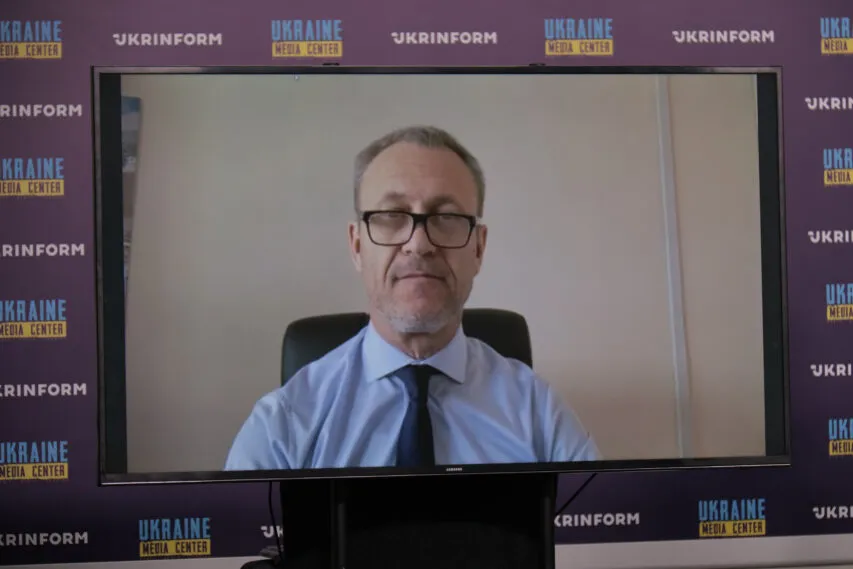 Oleh Korikov, Acting Chairman — Chief State Inspector for Nuclear and Radiation Safety of Ukraine, Media Center Ukraine – Ukrinform
April 25, 2023, 17:30
12 countries have offered Ukraine assistance in restoring the secure operation of Chornobyl facilities – Oleh Korikov
International donors are currently assisting in restoring to ensure the safety and secure operation of enterprises in the Chornobyl Exclusion Zone. 12 countries offered their assistance to Ukraine through the mechanism of the International Emergency Preparedness and Response Network.
Oleh Korikov, Acting Chairman — Chief State Inspector for Nuclear and Radiation Safety of Ukraine, made the relevant statement during a briefing at the Media Center Ukraine – Ukrinform.
"These are Australia, the United States, Romania, Hungary, France, Germany, Sweden, Israel, Japan, Canada, Switzerland, and Spain to have published their proposals on the possibility of providing such assistance to Ukraine. Agreements on an action plan to assist Ukraine following the IAEA procedures and the Emergency Preparedness and Response Network have been signed with 10 countries and are being implemented," he said.
According to Oleh Korikov, as of today, humanitarian aid has already been delivered from Romania, Spain, France, Australia, Hungary, Sweden, Germany, Canada, Switzerland, and Israel.
"The funds received are used to restore radiation control and monitoring systems. The funds are allocated for personal protective equipment for personnel, transportation for enterprises, and spare parts for equipment restoration."
Read more: https://mediacenter.org.ua/news