Back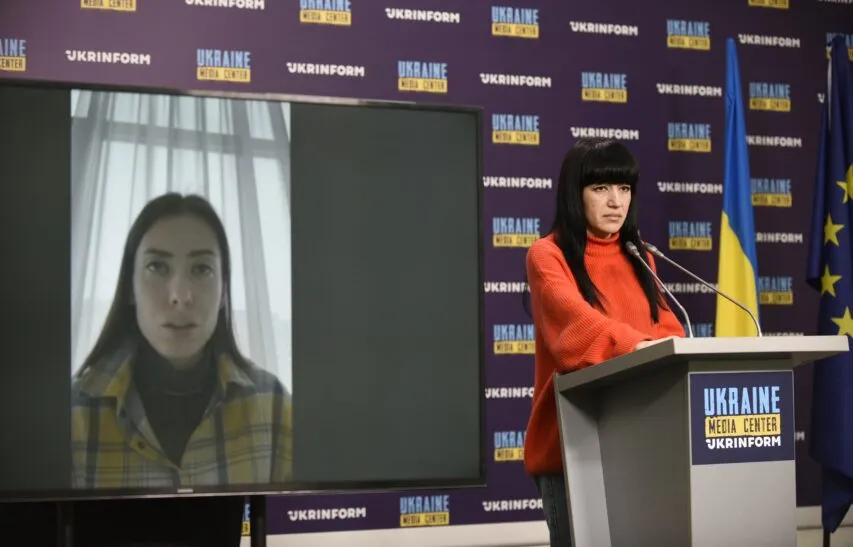 Maria Mezentseva, Member of the Verkhovna Rada, Head of the Permanent Delegation of the Verkhovna Rada of Ukraine to the Parliamentary Assembly of the Council of Europe, Media Center Ukraine — Ukrinform
February 3, 2023, 17:11
11 EU commissioners arrive in Kyiv for historic EU-Ukraine Summit; aid package worth EUR 450 million already announced — Mezentseva
A new aid package for Ukraine in 2023 worth EUR 450 million has already been announced at the EU-Ukraine Summit currently taking place in Kyiv. Maria Mezentseva, Member of the Verkhovna Rada, Head of the Permanent Delegation of the Verkhovna Rada of Ukraine to the Parliamentary Assembly of the Council of Europe, made this statement at a briefing at Media Center Ukraine — Ukrinform.
"Once again, Ukraine has suggested an interesting agenda to change the tactics of diplomacy and strategy. This summit was planned for the end of last year and not in Kyiv, but in Brussels. However, we are very happy that our capital is hosting the historic EU-Ukraine Summit. It is a historical fact that this is a first summit of such kind between the EU and another country taking place at a time of full-scale military aggression, by russia in particular. We see how important the arrival of 11 European commissioners was in terms of security. These are the so-called 'direction ministers' under the leadership of Ursula von der Leyen, who announced an additional financial support package that specifically concerns macro-finance, the training of our soldiers, military aid and weapons," — Mezentseva said.
The MP added that during the current EU-Ukraine Summit, our country's partners were able to discuss military aid in an "order today — receive tomorrow" mode for the first time.
"If we can get everything Ukraine needs in a short time to jointly protect our values and territories, it will be cheaper for everybody than continuing talking instead of acting. This is what we are counting on at the end of these two important days," — Mezentseva said.
Read more: https://mediacenter.org.ua/news