Back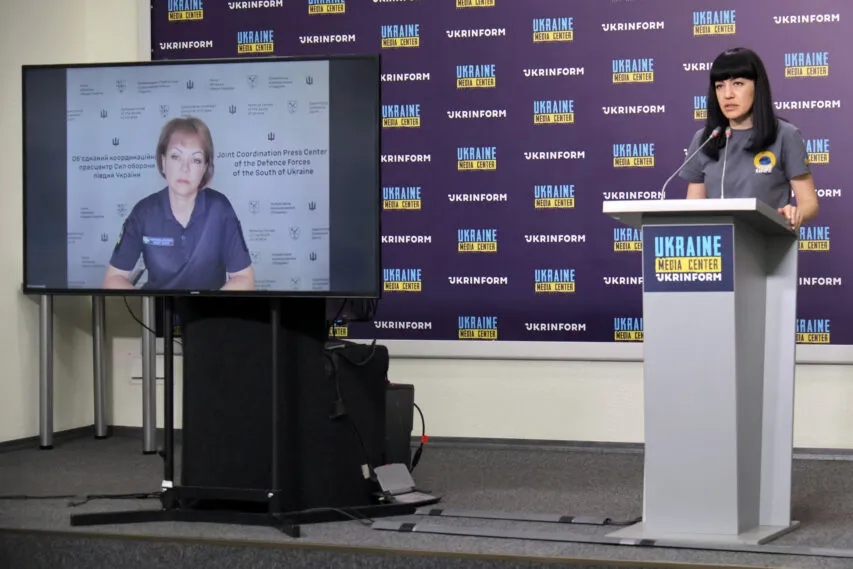 July 21, 2023, 14:22
100 tons of peas and 20 tons of barley burned – Natalia Humeniuk on the details of the overnight missile attack targeting the Odesa region
On the night of July 21, after three consecutive powerful night attacks on the south of Ukraine, the enemy launched another attack in the Odesa region. The enemy rockets hitting the warehouses of an agricultural enterprise resulted in 100 tons of peas and 20 tons of barley being burned, agricultural and rescue equipment damaged, and two people were reported injured.
Natalia Humeniuk, Head of the United Coordinating Press Center of Security and Defense Forces of the South of Ukraine, made the relevant report at a briefing at the Media Center Ukraine – Ukrinform.
She explained that missile carriers with Kalibr missiles in the Black Sea take advantage of the landscape peculiarities, characteristic features influencing the direction of such missiles when launching over the sea, and a very low altitude along with firing missiles as close to the state border as possible in order to complicate the work of the air defense forces.
"Two missiles immediately hit the agricultural enterprise, in fact, the grain warehouses. When the rescuers started extinguishing the fire, an air raid alarm sounded again, and the next wave of one missile of the same Kalibr-type using virtually the same tactics launch path, missile hit the same coordinates, the same enterprise once again. This attack caused damage to both agricultural and rescue equipment," she said.
According to Natalia Humeniuk, the rescuers were not injured, having managed to get to the shelter in time. However, there is information about two wounded village residents, where the shock wave damaged several buildings around the facility where the Russian missiles hit.
Read more: https://mediacenter.org.ua/news