Back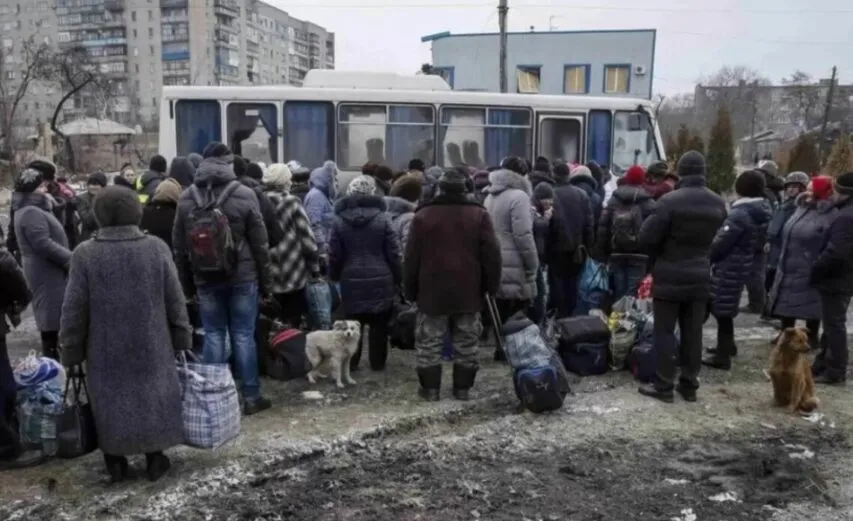 фото minre.gov.ua
March 31, 2022, 14:52
100,000 people require immediate evacuation from Mariupol – I. Vereshchuk
Vice Prime Minister – Minister for Reintegration of the Temporarily Occupied Territories of Ukraine Iryna Vereshchuk stated during a briefing at Ukraine Media Center that approximately 75,000 people had been evacuated from Mariupol since the beginning of the war, and 100,000 more people required immediate evacuation. According to her, this concerns, first of all, women, children, elderly people, and people with disabilities.
Moreover, according to Iryna Vereshchuk, residents of Mariupol are being illegally deported to russia. «We are talking about approximately 45,000 of forcibly deported Ukrainian citizens by russia, including orphans and residents of geriatric boarding houses.» – the government official said.
Iryna Vereshchuk reacted to the kidnapping of 12-year old Kira Obedynska from Mariupol. The russian military killed the girl's father, and injured Kira has been taken to temporarily occupied Donetsk. Her relatives now demand that the girl be returned to the territory controlled by Ukraine. «I have officially addressed the Commissioner for Human Rights in russia, Tetiana Moskalkova. I know that the child has a grandfather here. We demand to return our Kira, who became an orphan and lost one of her parents in this war. She wants to return and has the right to do so.» – I. Vereshchuk stated.
Ukraine Media Center. Follow the news via the links below:
Website: https://mediacenter.org.ua/
Twitter: https://twitter.com/CenterUkraine
Facebook: https://www.facebook.com/UkraineMediaCenter/
YouTube: https://bit.ly/3whbxSm 
Telegram: https://t.me/lvivmediacenter