Back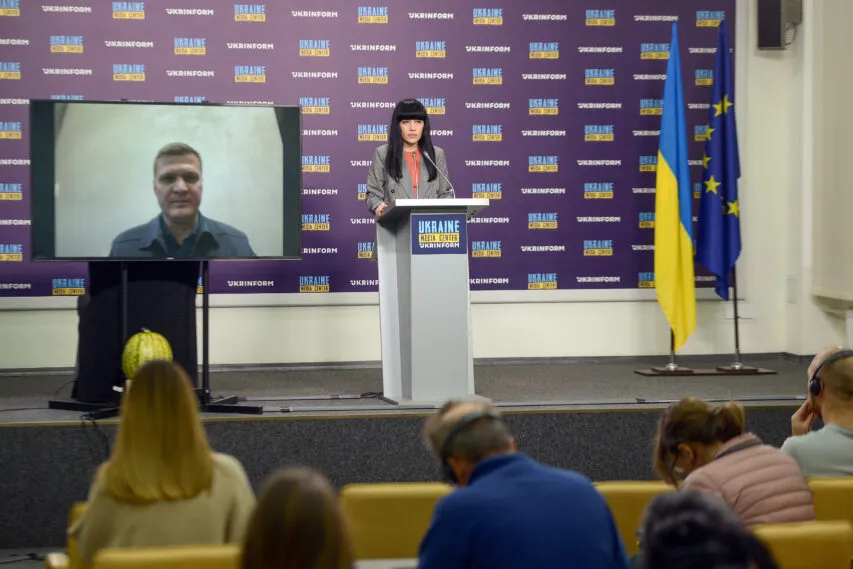 Serhii Khlan, Deputy of Kherson Oblast Council, Media Center Ukraine — Ukrinform
November 21, 2022, 13:25
10 Days After the Liberation of Kherson: the City Is Under Shelling, the Situation Is Difficult, But the Life Returns — Serhii Khlan
As of the tenth day after the liberation of Kherson, the invaders are shelling the city; the situation is still difficult, but the main services and institutions gradually resume their operation. Serhii Khlan, Deputy of Kherson Oblast Council, made this statement during the briefing in the Media Center Ukraine — Ukrinform.
"The invaders are shelling chaotically both on civilian infrastructure facilities and on residential buildings. Last night, it was loud in Kherson: it is reported that the invaders hit the Ostriv microdistrict and residential buildings. Yesterday, they fired at the Ostriv microdistrict, but these shots were fired at the shipyard area. Today it is reported that this happened in residential areas; the center of the city also suffered from shelling. No casualties have been officially reported yet. Yesterday, three people were killed, some people were injured. Therefore, the situation is too difficult and complicated. In addition, mine clearance works are underway in the city," Serhii Khlan explained.
The Deputy said that Kherson returns to life day by day. There is still no electricity supply in the city, but both the whole of Ukraine and international charitable organizations help with generators. Restoration of mobile communication is underway. Health care facilities, the State Emergency Service, and public utilities start working. The ATB retail chain, Ukrposhta and Oschadbank branches have returned. Passenger transport link is under restoration.
"The railway station was opened, the first train arrived at Kherson on Saturday. This is the Unity Train — a charity event that was announced on the eve of the liberation of Kherson. It will run every other day to and from Kherson. It is announced that a bus link will be launched from the bus station of Kherson city to Odesa," Serhii Khlan said.
Read more: https://mediacenter.org.ua/news