Back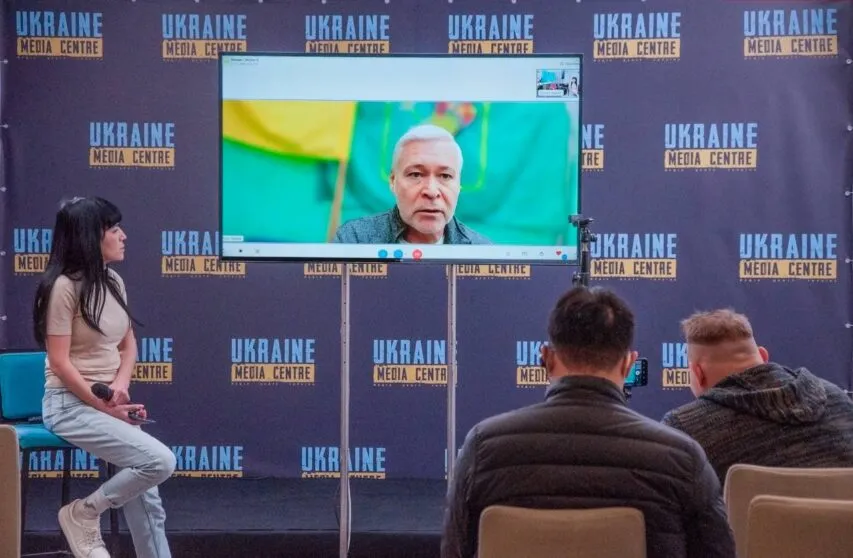 April 21, 2022, 16:44
1,929 Kharkiv residential buildings are already destroyed, a third of residents fled city, – Terekhov
About 30% of Kharkiv citizens have left the city. Now it is possible to leave the city by rail or car, all comers have the opportunity.
This was stated by Ihor Terekhov, the Mayor of Kharkiv at a briefing at the Ukraine Media Centre, held in Kyiv.
"About 30% of Kharkiv residents, the majority of them women, children, and the elderly, have fled the city. Now it is possible to leave by train or by car. I've personally visited the railway station and talked to people, there is no panic there. Due to the potential shelling, the evacuation is organized in a way so that people wait for trains in the tunnel, to prevent a large crowd on the street. This of course is not very convenient, but still there remains the possibility of leaving the city for all those who wish," said Igor Terekhov.
He also noted that many of the Kharkiv residents, the one who left earlier, are already coming back.
"People are also returning, there are more cars to appear. In a talk to these people, they say about their wish to be in their hometown, to have returned in order to restore it after the war. I respect such a position", – said Terekhov.
According to him, Kharkiv is under every day ground and air bombardment attacks. Over the past 24 hours, the enemy shelled two markets and destroyed a residential apartment building.
As a result of strikes the fires broke out in the markets, the State Emergency Service is working toward its elimination.
"Whereas previously the shelling affected those areas that are closer to the Kharkiv beltway, now the central part of the city suffers as well. There are no safe areas in Kharkiv. There are damages in all districts. Those left without a roof over their head are being sheltered in schools and kindergartens, where hot meals are being delivered. We receive a lot of humanitarian assistance from the Office of the President, mayors of many cities, I want to sincerely thank to, as well as to pay tribute to Odesa, Dnipro and Vinnytsia. Thanks to everyone who provides humanitarian aid for Kharkiv", – Terekhov said.
According to him, stores and drugstores operate in the city in the limited mode, all public utilities work. As of April 21, 1,929 residential buildings were destroyed in Kharkiv.
"The city experienced colossal destruction, it is not only residential houses, high-rise buildings but also the hospitals, schools, public buildings, transformer substations, water pipelines, boiler houses, etc. have suffered," Terekhov said.
He assured that city services are trying to repair the infrastructure promptly. The health workers also have not left the city and are working around the clock.