Back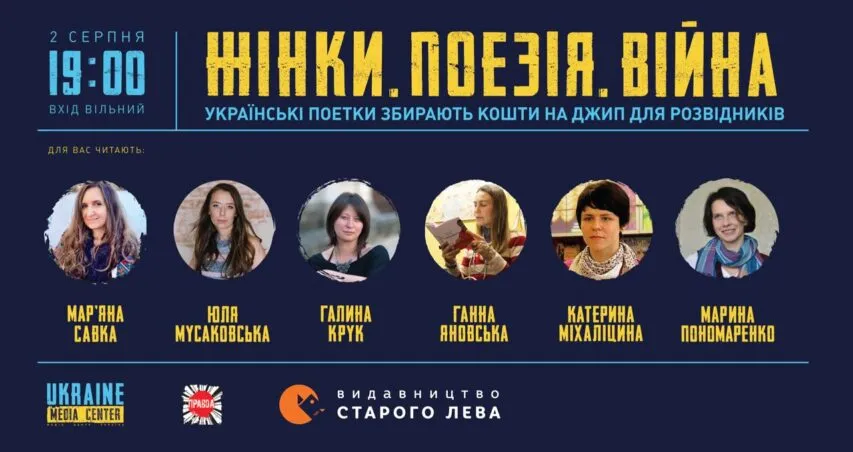 02.08.2022, 19:00
Women. Poetry. War. Ukrainian women poets raise funds for an SUV for a recon team
Renowned poets will read their poems at Media Center Ukraine in Lviv on August 2 to support Ukraine's Armed Forces.
You will listen to poems read by:
– Mariana Savka, editor-in-chief and co-founder of the Old Lion Publishing House, writer
– Julia Musakovska, poet, translator
– Halyna Kruk, poet, literary critic, translator
– Hanna Yanovska, poet, translator, essayist
– Kateryna Mikhalitsyna, poet, translator, editor
– Maryna Ponomarenko, poet, screenwriter
They will read their poems about the war – the ongoing full-scale war and the one taking place in the hearts and souls of every Ukrainian every day.
The event is organized to support the defenders of our independence.
📍Please join the fundraiser at this link.
We invite you to listen to poems and speed up our victory!
Date and time: Tuesday, August 2, 7:00 PM
Venue: Media Center Ukraine (32 Rynok Square, Lviv)
Admission is free.
Visitors are requested to come 10 to 15 minutes before the event starts.
Read more: https://mediacenter.org.ua/news