Back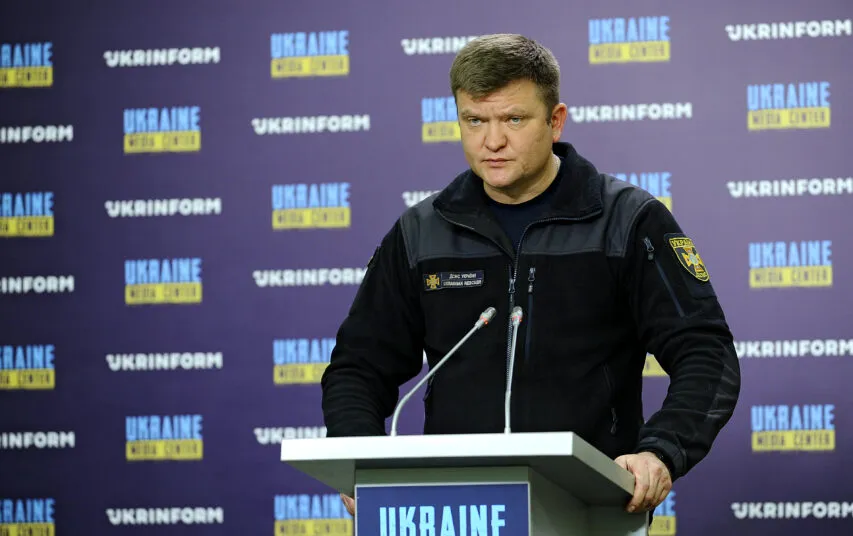 Олександр Хорунжий, пресофіцер ДСНС України, Медіацентр Україна-Укрінформ
October 18, 2022, 16:57
Within just one day, 26 russian strikes hit seven regions of Ukraine — State Emergency Service
During the past day, 26 strikes have been reported in seven regions of Ukraine. Mostly, missiles and kamikaze drones were used for the attacks.
Oleksandr Khorunzhyi, Press Officer of the State Emergency Service of Ukraine made this statement at Media Center Ukraine — Ukrinform.
"As a result of terrorist attacks, 5 people died, 5 more were injured. 14 objects were damaged including five energy infrastructure facilities, educational institutions and warehouses," — he said.
An energy infrastructure object was hit in Kyiv this morning, causing a fire with an area of about 1,400 square meters. While the debris was being cleared, bodies of people were found, 2 people died, 1 person was injured.
In Dnipro, there were three missile strikes on critical infrastructure facilities. Residential areas of the city and nearby settlements were cut off from the electricity supply. Another attack was made with a kamikaze drone, fortunately there were no casualties.
In Zaporizhia, a rocket attack was aimed at a vegetable storage facility, no one was harmed.
A critical infrastructure object was shelled in Mykolaiv. One person died.
russia also struck Zhytomyr oblast. Donetsk region is constantly under fire. The enemy fired at critical infrastructure in Kurakhove. The town is left without water and power.
Experts of the State Emergency Service worked at all sites.
Read more: https://mediacenter.org.ua/news