Back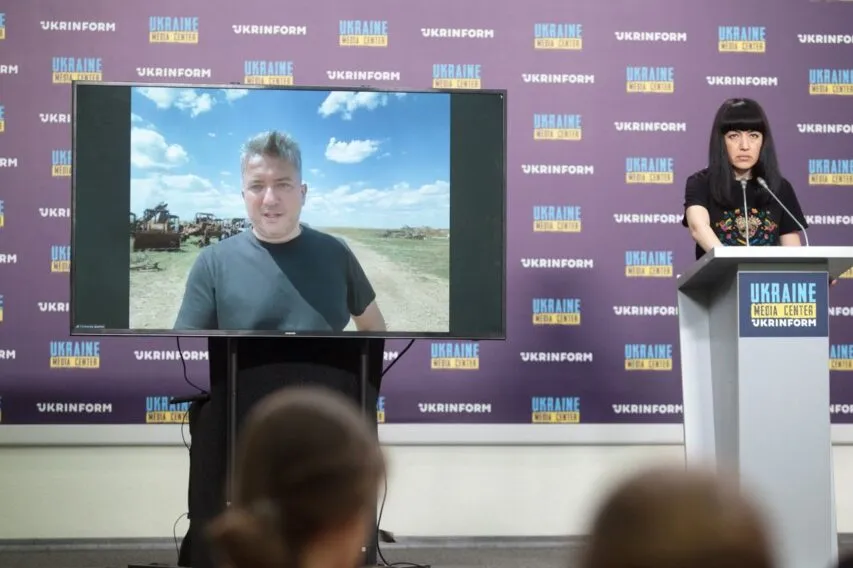 July 17, 2023, 17:12
We will definitely be able to supply the world with 3.7-3.8 million tones of agricultural products – Dmytro Solomchuk on potential of alternative export routes
In the absence of the possibility to ship Ukrainian agricultural products through the Black Sea, Ukraine will be able to supply the world with agricultural products using alternative routes.
Dmytro Solomchuk, MP and a member of Verkhovna Rada's Agrarian and Land Policy Committee, made this statement during a briefing at Media Center Ukraine – Ukrinform.
"Overall, if there is virtually no possibility to export via the Black Sea, then we will definitely be able to supply the world with 3.7-3.8 million tones of agricultural products," he explained.
Dmytro Solomchuk noted that over this year the exports can be increased to 4.5 million tones by using alternative means. However, according to the MP, taking into account the amount of products grown by Ukrainian farmers, this volume is not enough.
"Alternative routes through dry ports, if we take into account container deliveries, deliveries by grain wagons, deliveries by trucks, deliveries by small vessels on the Danube, if we agree on the transshipment from small ships to large ones in Romania, by rail, so that they do not enter the port of Constanta and do not delay time, then this year it can be increased to approximately 4.5 million tones. But this is also not enough, because considering how much our farmers grow, we need 6 million tones for a stable export from Ukraine. For this, it would also be very good if European countries helped to unlock free supplies, free transit through Poland and other countries. Because now, unfortunately, a very small volume is getting through there," Dmytro Solomchuk explained.
Read more: https://mediacenter.org.ua/news