Back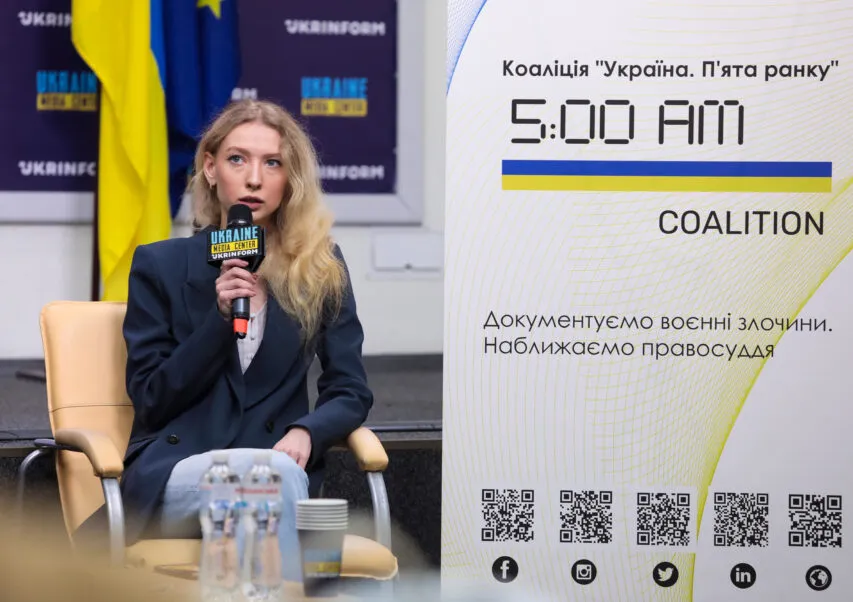 October 4, 2023, 14:46
We need to develop a unified legal mechanism to return illegally deported and forcibly displaced Ukrainian children – Kateryna Rashevska
Today, according to the Children of War portal report, the number of Ukrainian children deported or forcibly transferred to Russia is over 19,000. Ukraine has managed to bring 386 children back home through the efforts of non-governmental organizations in conjunction with the efforts of state authorities. However, each time Russia has put up great resistance and obstacles to the return process.
To protect children from repeated traumatization and to prevent violations of the rights of their legal representatives, a unified mechanism for the return of Ukrainian children needs to be developed.
It was emphasized by Kateryna Rashevska, Legal Expert at the Regional Center for Human Rights, during a discussion within the country's main discussion platform BrainHub framework at the Media Center Ukraine – Ukrinform.
"This mechanism will start with the UN General Assembly resolution adoption to define the obligations for Russia to comply. Ukraine and the states parties to the Geneva Conventions regarding the return of Ukrainian children. The obligation to repatriate civilians who have been 'evacuated' without any delay is an obligation under international humanitarian law, and it is also in line with the relevant norms of the International Law of the Rights of the Child," she explained.
Ms. Rashevska added that based on this resolution, each individual case will be threatened separately. She emphasized that an individual return trajectory should be developed for each child, which will include measures for further rehabilitation and reintegration, and a separate best interests assessment should be made for each child.
After the resolution is adopted, the expert explained, Ukraine and Russia should jointly appoint a third party to serve not only as a mediator but also to guarantee the further agreements implementation to be concluded in the Grain Deal format. Once such legally binding agreements are concluded, the return process will begin. According to Kateryna Rashevska, this will be a group return process, and parents and legal representatives will no longer be forced to travel to the territory of Russia and endure abuse and obstacles while traveling throughout Russia.
"This mechanism will allow us to return the abducted children faster. This process won't take 52 years, as at the current pace obviously, but only, let's say a few years. At the same time, this mechanism should include all children who used to have the legal status of a child at the time of their forced displacement or unlawful deportation. Otherwise, the mechanism will disregard some children in a particularly risky situation," emphasized Kateryna Rashevska.
BrainHub is the country's main discussion platform created by Media Center Ukraine – Ukrinform. It brings together experts from the state and civil society sectors. BrainHub hosts intellectual discussions around the issues of the post-war reconstruction of Ukraine. It's the birthplace of the best ideas that will become the foundation for the road map of Ukraine's reconstruction in all sectors: economy, infrastructure, education, agriculture, security, digital, etc.
Read more: https://mediacenter.org.ua/news