Back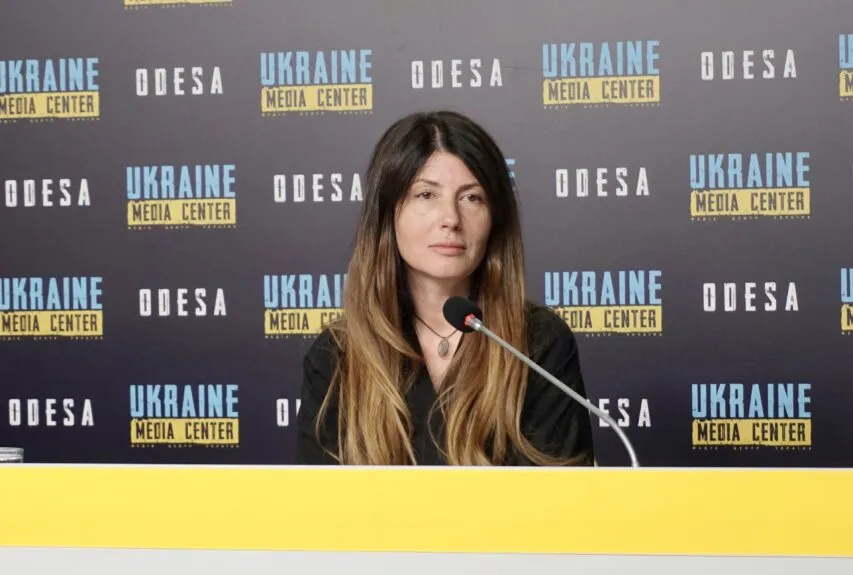 Photo by Media Centre Ukraine – Odesa: Kateryna Nozhevnikova, founder of the Monster Corporation charity foundation
August 30, 2023, 11:42
We didn't lose the war in three days, but we can lose it in three years – Odesa volunteer
At a briefing at the Media Centre Ukraine – Odesa, volunteer Kateryna Nozhevnikova read the open letter to the state governmental authorities.
The activist proposed urgent amendments to the Budget Code of Ukraine, local government budgets, tax and customs codes, the Budget Law for 2023, and the drafting of the Budget Law for 2024. It calls for a strict sequestration and the allocation of priority expenditures for the critical needs of the Ukrainian people through macro-financial assistance from partners and the allocation of all other revenues of the country exclusively for military needs.
"At a huge cost, paid in lives, heroism of the military and resistance of a part of society, Ukraine has held on and did not lose the war in three days, as it was predicted. However, today, if there are no urgent changes in government policy, we will be defeated in three years and are already starting to lose. russia has recovered and started building up its military-industrial complex. Sanctions have not fully worked, as hundreds of new enemy UAVs are attacking Ukrainian cities overnight. Despite our huge losses, the front line has been virtually unmoving for 10 months. russia has built fortifications, defence lines, densely mined the area and is even advancing on Kupyansk. If this continues, in three years the russian army will be here in Odesa and other cities of Ukraine. We must urgently consolidate all state resources and direct them towards winning the war."
By Nozhevnikova's opinion, the only way out is to focus budget funds exclusively on the frontline needs.
"The state, under the control of the public, should leave only critical expenditures on energy, healthcare, education, critical infrastructure, support for the functioning of the economy, and pension payments to ordinary pensioners. The rest of the resources, including unnecessary repairs of secondary roads, theatres, stadiums, courts and other unnecessary expenses, should be directed to the defence forces."
The volunteer added that local budget revenues are generated from their own sources, including local taxes and fees, and a number of national grants and subventions. At the same time, the local council decides what to spend the money on, which means it is able to cover the necessary needs of the Armed Forces.
According to the activist, the general fund of all local budgets in the first half of 2023 amounted to UAH 218.3 billion, which is 24.2% (UAH 42.5 billion) more than in the same period in 2022. At the same time, the main item of local budget revenues, excluding intergovernmental transfers, was personal income tax – UAH 145.4 billion, i.e. military personal income tax.
Read more: https://mediacenter.org.ua/news