Back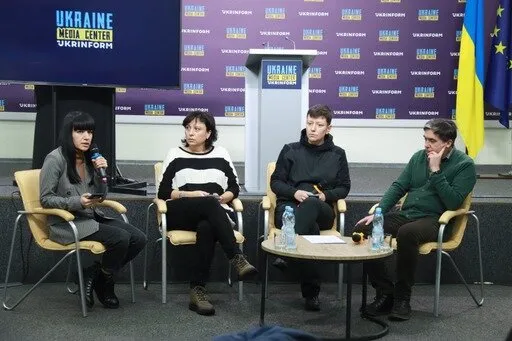 November 29, 2022, 11:04
"The departure from European practices to a system with a large number of caveats will irreversibly affect the remaining historical buildings in Ukraine:" position of Information Policy and Culture Ministry on bill No. 5655
The Ministry of Culture and Information Policy of Ukraine expressed its position regarding bill No. 5655 on the urban planning reform at a briefing at Media Center Ukraine — Ukrinform.
"We are, in fact, moving from good, transparent, clear European practices, built on a balance of responsibility and authority, towards transferring all these powers to a certain automatic system with a large number of caveats. This concerns us the most because it will have an irreversible impact on the historic environment, on these, let's be frank, remains of historical buildings that have been preserved in Ukrainian cities," — Kateryna Chuieva, Deputy Minister of Culture and Information Policy of Ukraine said.
According to the expert, there is currently a risk of creating a precedent, when underdeveloped mechanisms, underfunded government agencies or local authorities will not be able to meet even the technical parameters required for the implementation of the norms that are being launched. In addition, in the absence of funding and in the conditions of war, it is impossible to launch this large system before the established deadline.
"Before we remove any safeguards and make a switch to an automatic system, we have to be sure that this system will work. So far, it works only at a certain percentage. These are large volumes of data that have never been created in Ukraine. Therefore, we will continue to defend these positions very persistently," — Chuieva added.
Read more: https://mediacenter.org.ua/news