Back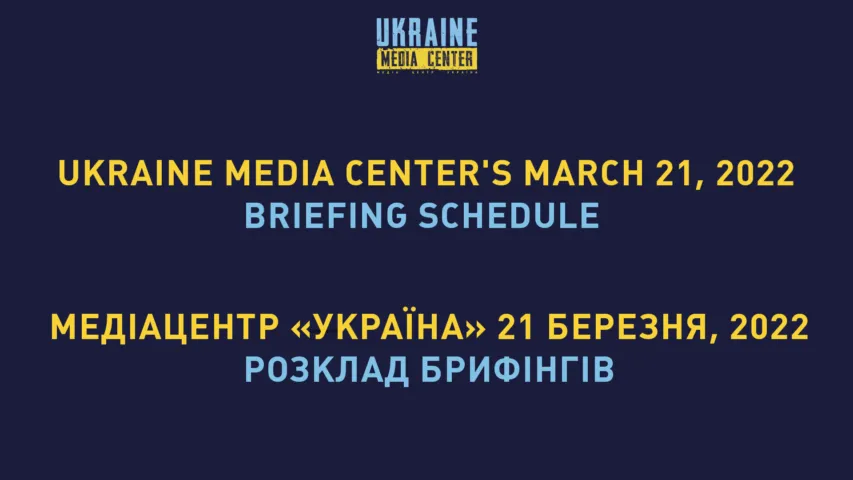 March 21, 2022, 10:13
UPDATED Ukraine Media Center's March 21, 2022, Briefing Schedule (Lviv, 32 Rynok Square)
12:30 PM – H.E. Etienne de Poncins, Ambassador Extraordinary and Plenipotentiary of France to Ukraine (in person)
1:30 PM – Andriy Demchenko, Press Secretary of the State Border Guard Service of Ukraine (online)
A representative of the Border Guard Service will tell about the situation on the borders, paying particular attention to the state of affairs on the Ukraine-Belarus border and the situation on border crossings in the country's West.
2:30 PM – Svyatoslav Vakarchuk, singer, activist (in person)
In recent days, Svyatoslav Vakarchuk, one of the most famous Ukrainians, has traveled across almost all regions of Ukraine and visited the hottest spots. During the press conference, Mr. Vakarchuk will share his impressions of the heroism of Ukrainians and the cynicism of the crimes of the russian invaders.
The briefing schedule is subject to changes and updates.
Please follow our updates at:
mediacenter.org.ua
twitter.com/CenterUkraine
t.me/lvivmediacenter
facebook.com/UkraineMediaCenter/
The Media Center will function as a co-working space from 10:00 AM to 8:00 PM.
Contact us at:
+38 067 652 91 97