Back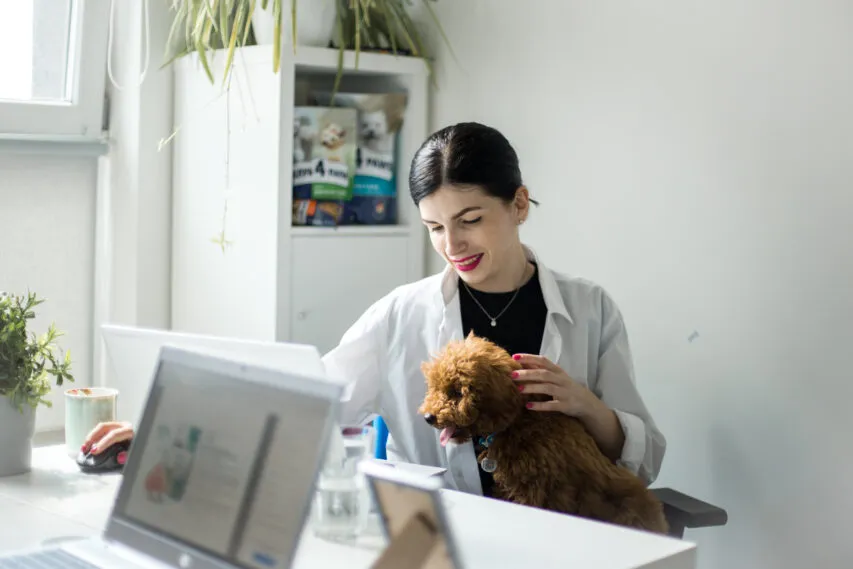 June 23, 2022, 17:23
Ukrainian steadfastness and love for animals inspire the world. Despite the war, on June 24, Ukraine will join Take Your Dog To Work Day
For ten years in a row, Ukrainian dog owners go to the office once a year with their pets. This year the country also joined the global initiative. The Ukrainian organizers of the action, Kormotech, call on everyone who has the opportunity to show a friendly attitude to animals in this way during the war.
The Ukrainian tradition of taking dogs to the office at least once a year started in Lviv in 2013. About 500 companies across the country have joined Dog At Work Day in recent years.
A full-scale Russian military invasion has forced many people to flee their homes. Cat and dog owners were evacuated along with their pets. Many rescued the abandoned animals. However, there are still organizations in Ukraine where offices have maintained the practice of being dog-friendly even during the war. Many people work from home in the company of pets. The initiator of Dog At Work Day in Ukraine also called to join the action and post a photo with your pet about a joint working day on June 24.
In addition, thousands of dogs across Ukraine perform daily duties, working with the military, rescuers, police, and rehabilitators.
The trend of the humanization of domestic animals in Ukraine is booming. During the war, the world was struck by the attitude of Ukrainians to their four-legged friends. People take care of their pets, evacuate together, rescue abandoned animals, prefer their necessities to their own, and hand food to humanitarian aid. There is a global initiative Save Pets of Ukraine, which asks for help to provide Ukrainian pets with food, medicine, and other pet care products.
"It has been repeatedly proven that a dog at work helps to better concentrate on tasks, build close relationships with colleagues, and improve the team's atmosphere. It is essential during the war. Pet companions help to overcome daily stress. Dogs continue to visit our office. We are going through these times together," says Kateryna Kovalyuk, the initiator of the "Take Your Dog to Work" day in Ukraine.
FOR PRESS
On June 24 there is a possibility to talk with the initiator of the "Take Your Dog to Work" day online or offline after 11 am in a dog-friendly office in Lviv. For more information contact Iryna on WhatsApp at +380678484493 or on Telegram t.me/irishavoytovych
Read more: https://mediacenter.org.ua/news