Back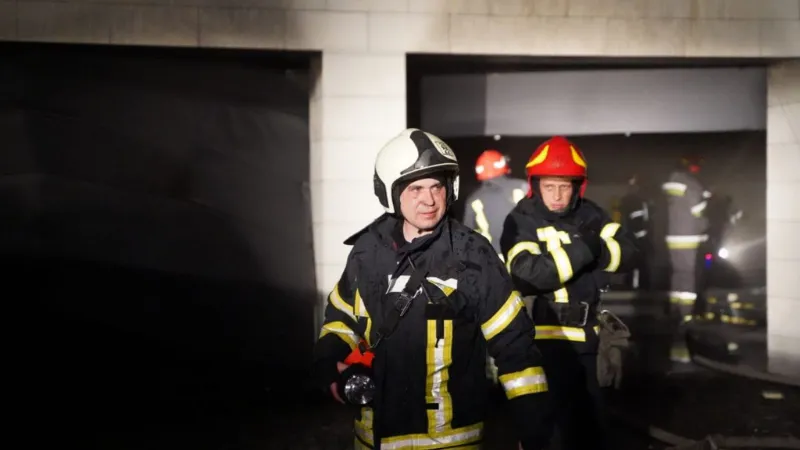 Фото ДСНС
March 28, 2022, 14:38
"Ukrainian Rescue Personnel Responds Over 700 Times per Day," Speaker of the State Emergency Service of Ukraine
Over the last day, rescue personnel responded to more than 700 calls. More than 300 are calls for eliminating the consequences of the enemy fire. Oleksandr Khorunzhyy, Press Officer of the State Emergency Service of Ukraine, told about this during his briefing at Ukraine Media Center in Lviv. Over the last 24 hours, rescue workers extinguished more than one hundred fires and neutralized over 400 explosive objects. According to Khorunzhyy, the Kyiv, Luhansk, Donetsk, Kharkiv, Chernihiv, and Mykolayiv Oblasts are the hottest areas in terms of the intensity of response.
Units of the State Emergency Service also deliver humanitarian cargo in addition to extinguishing fires, clearing wreckage, and demining—for instance, in Luhansk and Kharkiv Oblasts. Twenty-six rescue responders were killed in the line of duty since the start of the all-out russian invasion.
At 4:30 PM on March 26, Lviv was stricken by missiles twice. A tank farm facility caught fire. Rescue responders fully extinguished the fire by the morning.
Ukraine Media Center. Follow the news via the links below:
Website: mediacenter.org.ua 
Twitter: https://twitter.com/CenterUkraine 
Facebook: https://www.facebook.com/UkraineMediaCenter/ 
YouTube: https://bit.ly/3whbxSm 
Telegram: https://t.me/lvivmediacenter