Back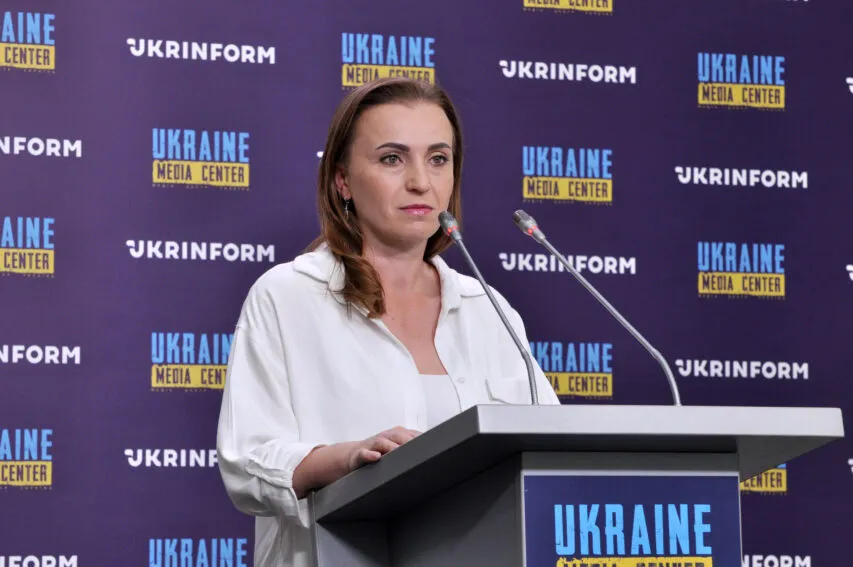 June 16, 2022, 14:08
Ukrainian Film Academy appeals to boycott russian product
After russian invasion Ukrainian film-making industry actively helps Ukrainian army. Somebody joined the military, some artists started to volunteer, but most of the artists' efforts are aimed at boycotting russian product and cultural diplomacy. 
Anna Machukh, Executive director of Ukrainian Film Academy and the director general of Odessa international film festival, appealed to the media during briefing at Media Center Ukraine – Ukrinform. 
"Today many Ukrainian actors are in the armed forces, and lots of colleagues work as fixers helping foreign journalists to highlight the truth about russian aggression. Cinema, as well as lots of other fields of culture, are not financed by the state. All money have gone for the needs of the army, and now film-making industry is doing cultural diplomacy. Ukrainian film-making industry first appealed to boycott russian product", – said Anna Machukh. 
Executive director also mentioned that the world starts to "get tired" with the news from Ukraine, for that reason the efforts in cultural front cannot be halted now: "We are sure that Ukrainian film-making industry will shine with the new colors. Ukrainian documentary-makers already show absolutely new and cool format and style of work, they already shoot outstanding documentaries which participate at international contests". 
Executive director of Ukrainian Film Academy emphasized that since 2014 lots of Ukrainian film producers have refused to cooperate with russia. 
"Our films and projects are shown at almost every international platform. I'm confident that this tendency will only increase", – emphasized Anna Machukh. 
Read more: https://mediacenter.org.ua/news