Back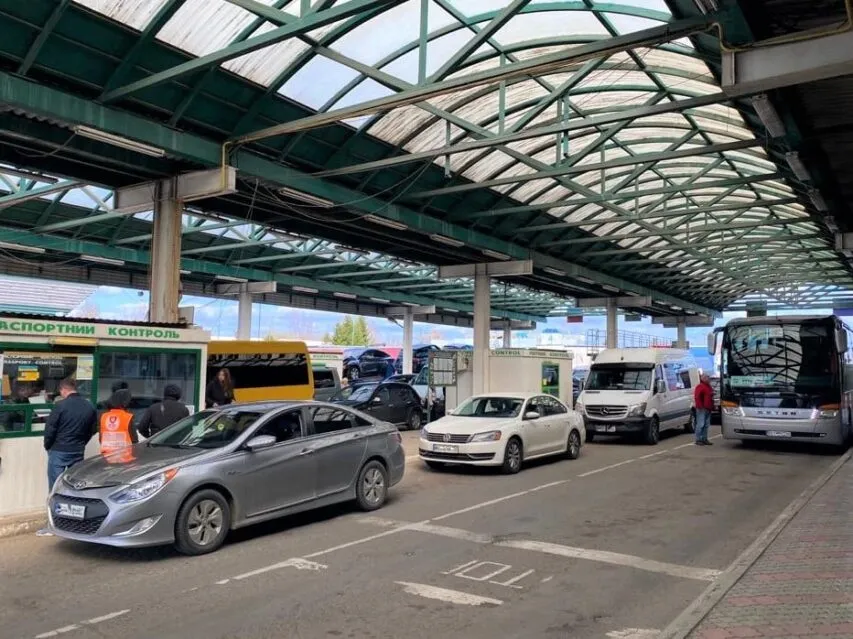 фото Західного регіонального управління Держприкордонслужби України-Західний кордон
April 20, 2022, 15:41
Ukrainian citizens can continue crossing the border with internal passports, – State Border Guard Service
Since February 24, 2022, after the beginning of large-scale invasion of Russia, about 5 million people crossed the state border of Ukraine with the EU and Moldova in both directions, 3 million 200 thousand of them were the citizens of Ukraine who left the country. During the same period, 1 million 100 thousand Ukrainians have returned home.

This was stated by Andrii Demchenko, spokesman for the State Border Guard Service of Ukraine at a briefing at the Ukrainian Media Centre, held in Kyiv.
"Currently there has been no queues on the border for exit from Ukraine. There are some rush hours when citizens arrive at certain directions to cross the border, the queue can be up to 100 cars, but there are no long waits, the waiting time is up to several hours," Demchenko said.
He also added that at some neighboring countries checkpoints, notably Poland, border guards record increased influx of people entering Ukraine, so there may also be small queues.
The State Border Guard Service of Ukraine publishes information on traffic congestion at checkpoints on the western border every three hours. With this information, citizens can plan their trips. In particular, the information can be found on the page of the Western Regional Directorate of the State Border Service of Ukraine https://www.facebook.com/zahidnuy.kordon.
Demchenko also reminded that all Ukrainians can continue to cross the state border using their internal passports, children under 16 are allowed to cross the border having passports or birth certificates.
"This applies to all citizens of Ukraine from any provinces. Such a decision was made due to humanitarian circumstances and in agreement with border guards of neighboring countries. Our citizens may have difficulties in getting a foreign passport," Demchenko said.
He also made an appeal to citizens of Ukraine to apply for foreign passports if possible, inasmuch as those documents may be required during stay in the EU countries.