Back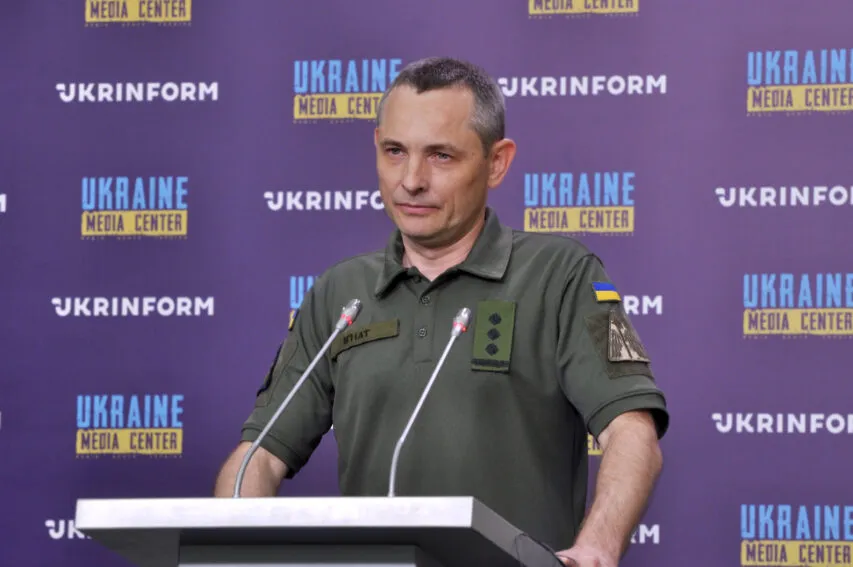 Юрій Ігнат, речник командування ПС ЗСУ, Медіацентр Україна-Укрінформ, 5 серпня
August 5, 2022, 15:49
Ukrainian attack aircraft flies on daily missions to inflict damage on enemy — Ukrainian Air Force
In the front-line cities, the air alarms are almost never turned off, because of the constant artillery fire. As for the rest of the territory of Ukraine, in the last 24 hours, Tu-22M3 airplanes carried out training flights, but the probability of a strike mission still remains high.
Yuriy Ignat, Spokesperson for the Air Force Command of Ukraine's Armed Forces made this statement at Media Center Ukraine — Ukrinform.
"Our attack aircraft flies on missions every day and inflicts painful blows on enemy positions. These are ammunition depots, platoon and company strongholds, enemy depots and manpower. The Air Force of the Armed Forces of Ukraine patrols the airspace every day," — he said.
In addition, the anti-aircraft missile troops, together with the radio engineering troops, control the sky. For three month, the enemy has not risked flying into the airspace controlled by Ukraine.
Yuriy Ignat reminded that russia had underestimated the capabilities of the Air Force of the Armed Forces of Ukraine, which quickly recovered after the invasion and started fighting the enemy back. So today, the enemy's strategy remains unchanged — to launch missile strikes and carry out airstrikes without entering the range of Ukraine's air defense systems.
Read more: https://mediacenter.org.ua/news