Back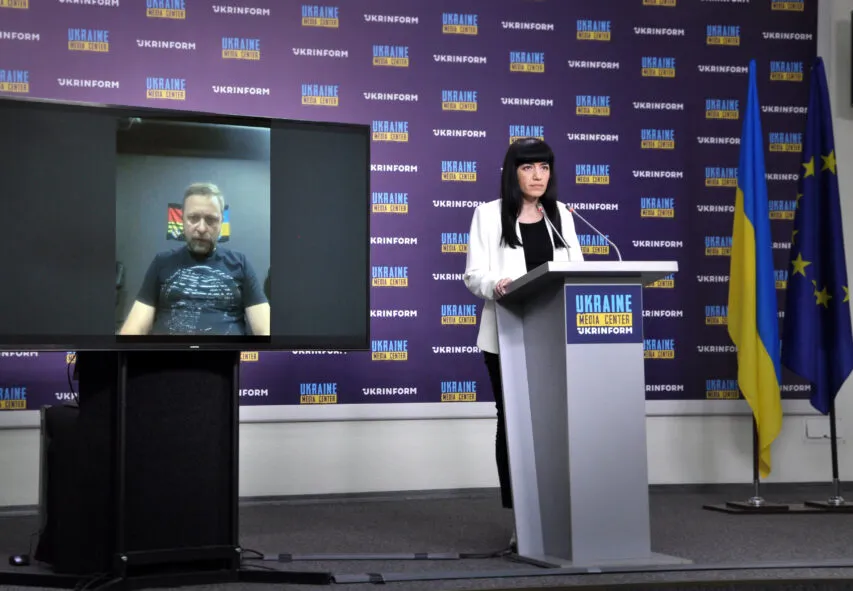 Дмитро Бутрій, тимчасовий виконувач обов'язків голови Херсонської ОВА, Медіацентр Україна - Укрінформ, 25 липня
July 25, 2022, 13:15
Ukrainian armed forces hit three bridges in Kherson region, occupiers start facing logistical problems
The Armed Forces of Ukraine continue to put pressure on the enemy and step by step bring the liberation of Kherson oblast from the occupiers closer. Lately, the locations with high concentration of the occupier's manpower, as well as warehouses and logistics of the enemy have been under fire from Ukrainian forces.
Dmytro Butriy, Acting Head of Kherson Oblast Military Administration made this statement at Media Center Ukraine — Ukrinform.
"Recently, the Armed Forces of Ukraine struck three bridges, Antonivsky and Darivsky. In addition, on July 24, Ukrainian forces shelled the bridge across the dam of the Kakhovka Hydroelectric Power Plant. This weakened the logistics of the russians. They are attempting to repair these bridges, to build pontoon bridges. But our military is working successfully and this is a signal for the russian occupiers that it's time to flee from Kherson region," — Dmytro Butriy pointed out.
The russian tactics of placing all military equipment in residential yards and populated areas remain unchanged.
Read more: https://mediacenter.org.ua/news