Back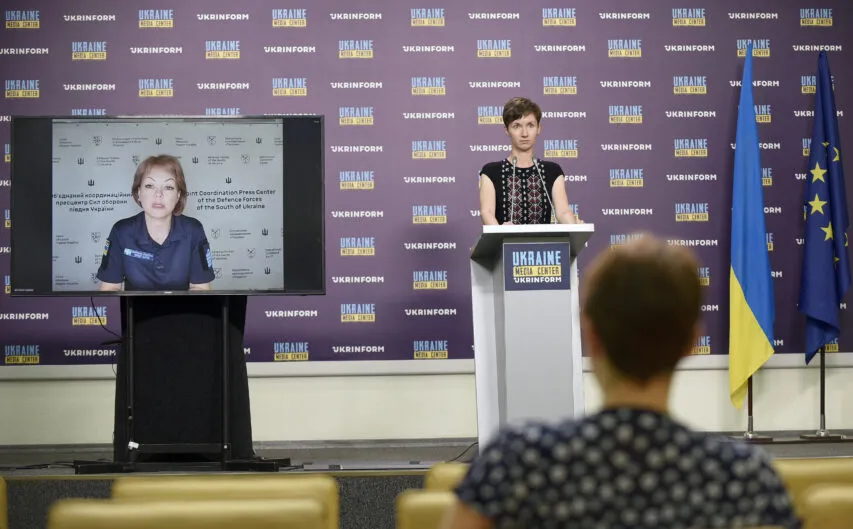 August 3, 2023, 14:48
 Ukraine's ports ready to Grain Deal exports amid infrastructure destruction
To date, 7 devastating hostile attacks hitting Ukraine's ports and grain export infrastructure have been recorded. However, despite this, Ukraine is able to keep the port operations running smoothly and is able to provide appropriate security guarantees.
This was emphasized by Natalia Humeniuk, Head of the United Coordinating Press Center of Security and Defense Forces of the South of Ukraine, during a briefing at Media Center Ukraine – Ukrinform.
"After Russia legitimately terminated the Grain Deal, it began targeting Ukraine's ports damaging storage infrastructure with active, specifically aggressive fire activity. So far, officials have reported 7 quite powerful and destructive attacks. But we can attest to the readiness of the port infrastructure to join the Black Sea Grain Initiative the very next day and fulfill its obligations. Even despite the destruction caused to the port, Ukraine, as a country that adheres to the agreements, can ensure the port operation and can provide appropriate security guarantees," she said.
At the same time, Ms. Humeniuk emphasized the importance of international support in this matter.
"The only thing is a strong need for international support, the assurances Ukraine used to get from the United Nations and Turkey brokering. In this triple union, our efforts were justified and worked perfectly," she added.
Read more: https://mediacenter.org.ua/news