Back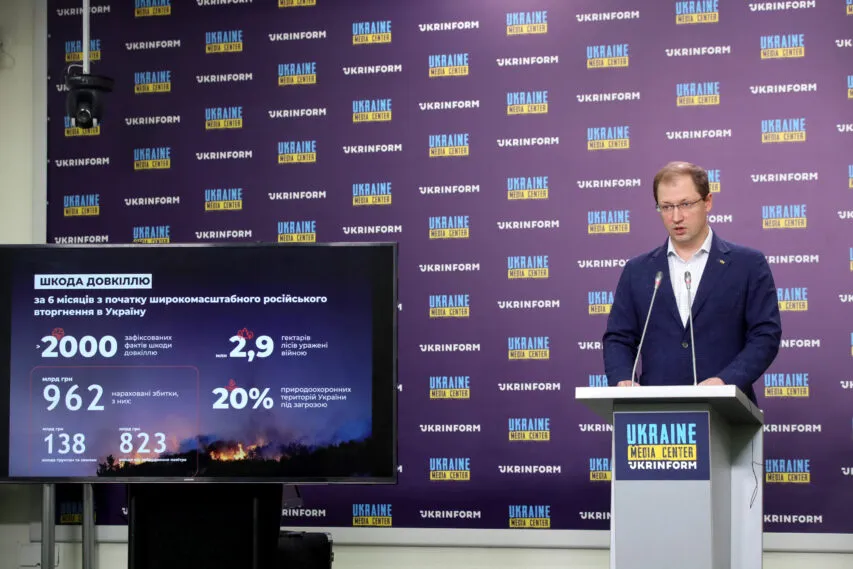 Ruslan Strilets, Minister of Environmental Protection and Natural Resources of Ukraine, Media Center Ukraine — Ukrinform
September 1, 2022, 14:41
Over 100 Large-Scale Forest Fires Have Been Recorded in Ukraine during the Past Six Months, While There Was Only One in the Previous Year
Ruslan Strilets, Minister of Environmental Protection and Natural Resources of Ukraine, stated this at Media Center Ukraine — Ukrinform.
The russian aggression damaged 3 million hectares of Ukrainian forests. It is one-third of our country's forest reserves, with a further 600,000 hectares of forest under occupation. Unfortunately, we cannot assess the current situation there properly.
"The number of forest fires went up severalfold. While only one forest fire was recorded in Ukraine the last year, by now, we have already recorded over 100 forest fires," the Minister said.
The damage caused to the flora and forests comes to about UAH 183 billion.
"In Ukraine, 20% of nature conservation areas are affected by the war. The risk area includes 2.9 million hectares of the Emerald Network, being a part of Europe's Emerald Network," Ruslan Strilets emphasized.
russians occupied 8 nature sanctuaries and 12 environmental parks.
Read more: https://mediacenter.org.ua/news