Back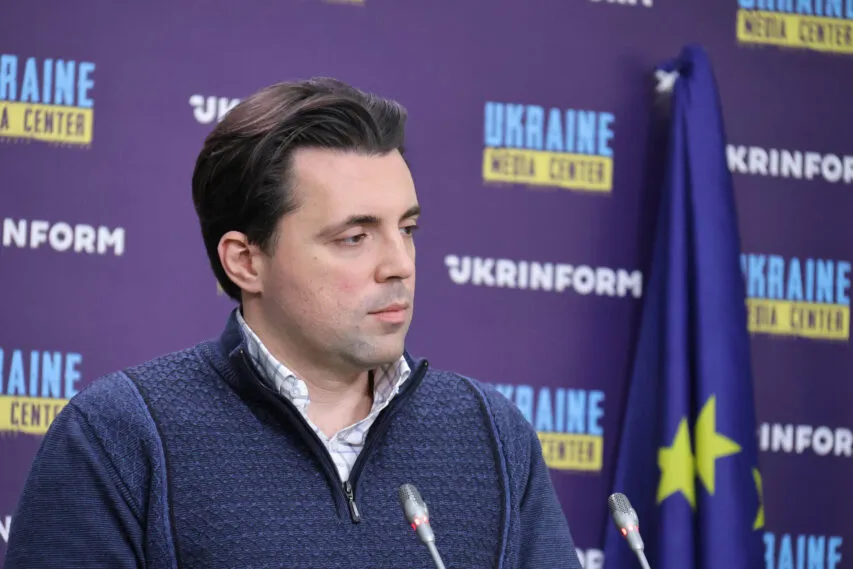 November 17, 2023, 15:52
Ukraine's energy grid to withstand any enemy attacks – Volodymyr Kudrytskyi
The risk of power outages is mainly connected to enemy shelling. However, the Ukrainian energy grid can withstand them and supply electricity to people.
Volodymyr Kudrytskyi, Chairman of the Board of NEC Ukrenergo, made this statement during a briefing at Media Center Ukraine – Ukrinform.
"There can be problems, this should not be taken lightly, there are certainly risks. The mentioned 800 missiles (which the enemy has accumulated – Ed.), are a considerable resource for damaging something in our energy system. But there is definitely no need to panic, we need to prepare for possible difficulties, but, as I have already said, Ukraine's energy grid will withstand any attacks from the enemy and we will enter the spring with an operational energy system, and I think that we all will have power too," he noted.
Volodymyr Kudrytskyi explained that today the situation is also more stable both at the regional level and at the level of the individual consumer. In addition, Ukrainians are much better prepared at the level of the grid operators, power plants and Oblenergo public utility companies. Everyone is also well prepared organizationally.
"We have been preparing for this scenario right after the end of last winter, we have been preparing in various aspects. Engineering protection is one thing. Our Air Defense Forces are now much better equipped with air defense equipment, air defense density is higher than at the beginning of last winter period. And we definitely have invaluable experience. We know very clearly – and it's not only Ukrenergo, but also power plants, Oblenergo – they all have clear action protocols for when there are, relatively speaking, hits on substation x or power plant y. These protocols were developed before last season. , they were improved and updated this year before winter. Therefore, organizationally, we are very well prepared," he added.
Read more: https://mediacenter.org.ua/news