Back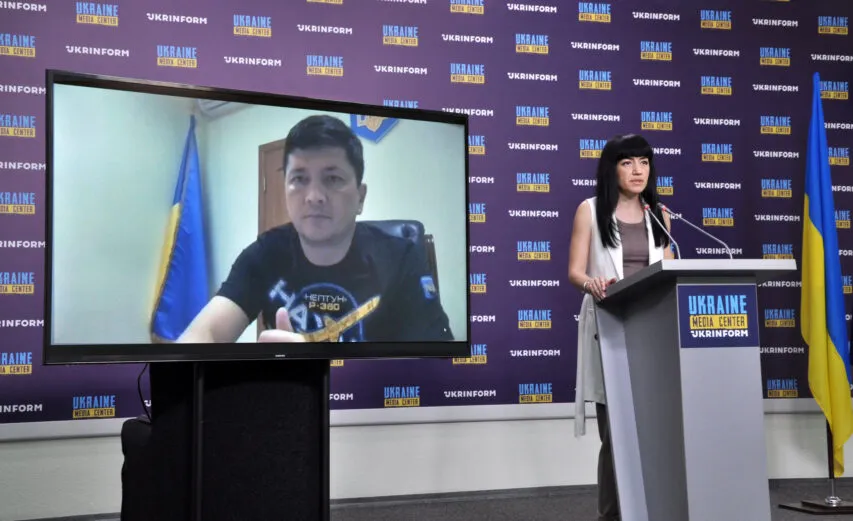 Віталій Кім, голова Миколаївської ОВА, Медіацентр Україна - Укрінформ, 27 липня
July 27, 2022, 12:01
"Ukraine's Armed Forces Prepare for the Counteroffensive in Mykolaiv Oblast," Vitaliy Kim
Over the last day, Mykolaiv Oblast was hit by 21 missile attacks and 28 artillery barrages. Two civilians were wounded. Enemy missiles hit infrastructure facilities and trucking companies and partially destroyed the power supply; however, most of the power supply facilities have been restored, and we will resume supplying power to the Varvarivka neighborhood within three hours.
Vitaliy Kim, Head of the Mykolaiv Oblast Military Administration, stated this during his briefing at Media Center Ukraine – Ukrinform.
"The situation in Mykolaiv Oblast is under control, with Ukraine's Armed Forces preparing for the counteroffensive and hitting their targets efficiently. We all can see it from their his of the Antonivka Bridge," he emphasized.
Vitaliy Kim added that General Marchenko would resume his work in Mykolaiv Oblast to strengthen the Military Administration and Ukraine's Armed Forces, "He is seconded to work with guerrilla fighters and the military administration. He will also have other missions in Mykolaiv and Kherson Oblasts."
Read more: https://mediacenter.org.ua/news