Back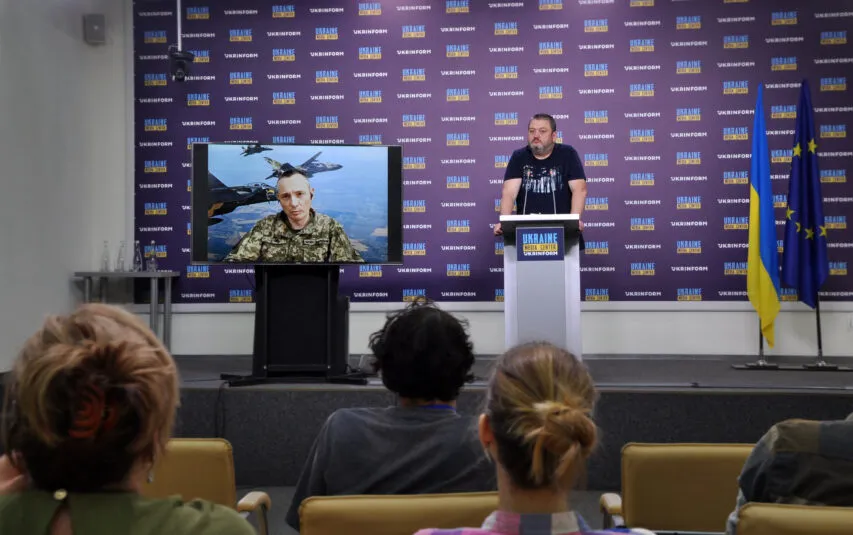 Юрій Ігнат, речник командування Повітряних сил ЗСУ, Медіацентр Україна - Укрінформ, 26 липня
July 26, 2022, 15:08
Ukraine's Air Defense Forces Improved Their Enemy Air Target Shootdown Performance, but Still Short of Long-range Air Defense Systems
Yuriy Ignat, Spokesperson for the Air Force Command of Ukraine's Armed Forces, made this statement at Media Center Ukraine — Ukrinform.
"Our personnel is becoming more skilled, as we are gaining the experience we had not gained earlier. In addition, we improve the interaction with other units, detection and decision-making systems to operate within a single framework to shoot the foe's air targets ever better. Also, there is a human factor to this performance efficiency because we have not received our dream systems yet, the long- and mid-range air defense systems. So far, we have only received various man-portable air defense systems from our partners; these systems also shoot down the invader aircraft quite actively," Yuriy Ignat said.
He added that no country in the world had been subjected to such a massive missile attack as Ukraine.
Read more: https://mediacenter.org.ua/news