Back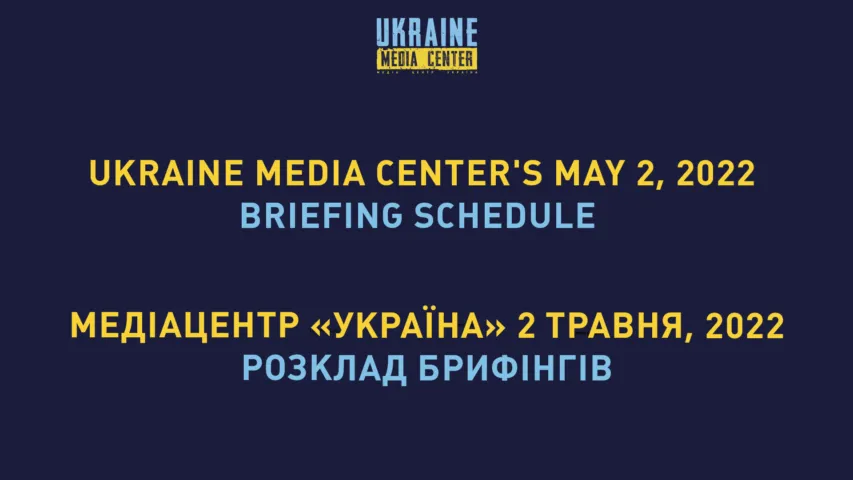 May 1, 2022, 17:45
Ukraine Media Center's May 2, 2022, Briefing Schedule (32 Rynok Sq., Lviv)
12:30 PM – Darya Herasymchuk, Advisor – Commissioner of the President of Ukraine for Children's Rights and Rehabilitation (online)
Current issues:
Work of the Coordination Headquarters for the Protection of the Rights of the Child under Martial Law
Illegal deportation of Ukrainian children to russia
Recording war crimes against Ukrainian children
Why this is important: 623 children were injured as a result of russia's aggression in Ukraine (as of May 1). According to the official data, 219 children died and more than 404 were injured to varying degrees.
1:30 PM – Serhiy Bratchuk, Spokesperson for Odesa Oblast Military Administration (online)
Current issues:
The situation in Transnistria and Ukraine's readiness for any scenarios
Consequences of russian missile strikes on the oblasts's infrastructure facilities
Odesa's readiness to repel russian aggression
Humanitarian and economic situation in the region
Why this is important: the russians have twice shelled a strategically important bridge across the Belgorod-Dniester estuary. All transport logistics in a number of districts of the region depends on it. This is happening against the backdrop of aggravation in Transnistria, where various provocations have become more frequent.
The briefing schedule is subject to change.
The Media Center will function as a co-working space from 10:00 AM to 8:00 PM.
Contact us at:
+38 067 652 91 97
Read more: https://mediacenter.org.ua/news