Back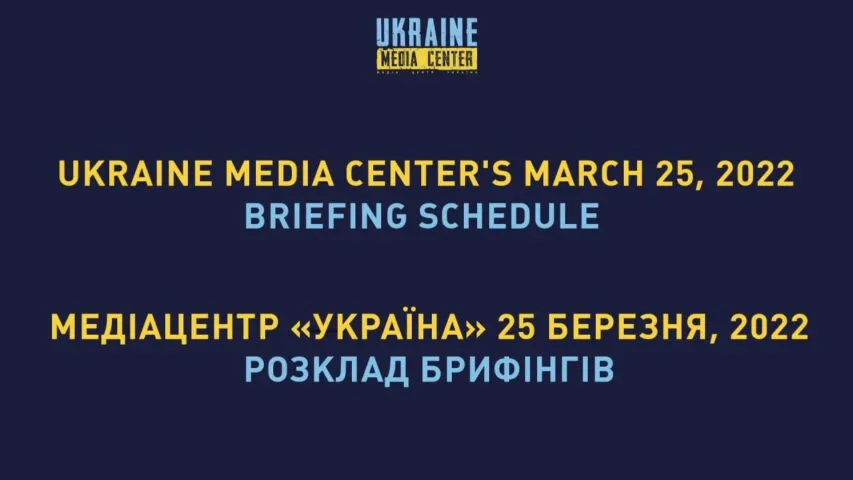 March 24, 2022, 17:44
Ukraine Media Center's March 25, 2022, Briefing Schedule (32 Rynok Sq., Lviv)
12:00 PM – Lviv Railway Station (1 Dvirtseva Sq., Lviv)
Lviv will receive 20 buses and humanitarian aid from Poland
Participants:
Oleg Zabarylo, Director of the Department of Urban Mobility and Infrastructure of the Lviv City Council
Orest Oleskiv, Head of the Lviv Transport Office
Orest Khamula, Director of Lviv Municipal ATP-1 (Motor Transport Enterprise No. 1)
Representative of the Consulate of the Republic of Poland (to be specified).
Journalists will be met at the railway station's main entrance.
12:30 PM – Oleksandr Korniyenko, First Deputy Chairman of The Verkhovna Rada of Ukraine (online)
Current issues:
Work of the Verkhovna Rada of Ukraine at wartime
Parliamentary diplomacy
2:30 PM – Special event. Off the record meeting with journalists (follow the updates for additional announcements)
The briefing schedule is subject to changes and updates. Stay tuned!
Please follow our updates at:
facebook.com/UkraineMediaCenter/
The Media Center will function as a co-working space from 10:00 AM to 8:00 PM.
Contact us at:
+38 067 652 91 97