Back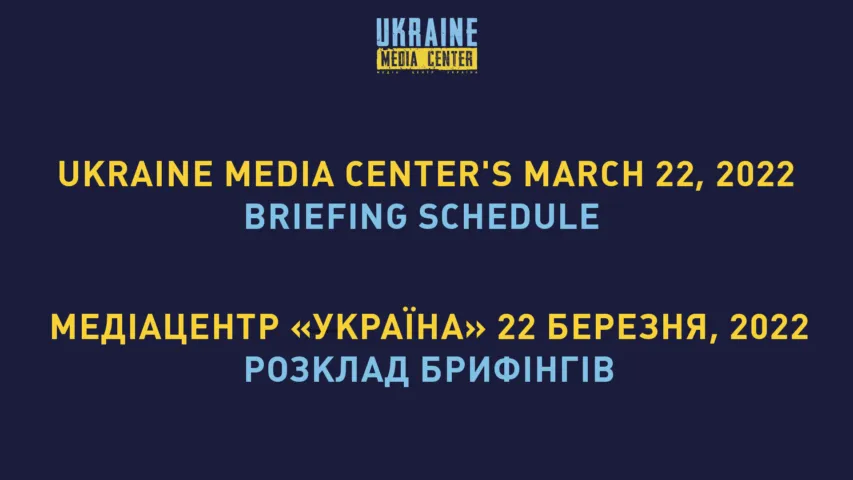 March 21, 2022, 21:38
Ukraine Media Center's March 22, 2022, PRELIMINARY Briefing Schedule (32 Rynok Sq., Lviv)
12:30 PM – Andriy Moskalenko, First Deputy Mayor of Lviv (in person)
Current issues:
1. Job search assistance and legal advice for forcibly displaced persons in Lviv
2. Lviv business support program
3. The city's economy during the wartime
Additional events are planned and will be announced in due course. Stay tuned!
Please follow our updates at:
mediacenter.org.ua
twitter.com/CenterUkraine
t.me/lvivmediacenter
facebook.com/UkraineMediaCenter/
The Media Center will function as a co-working space from 10:00 AM to 8:00 PM.
Contact us at:
+38 067 652 91 97