Back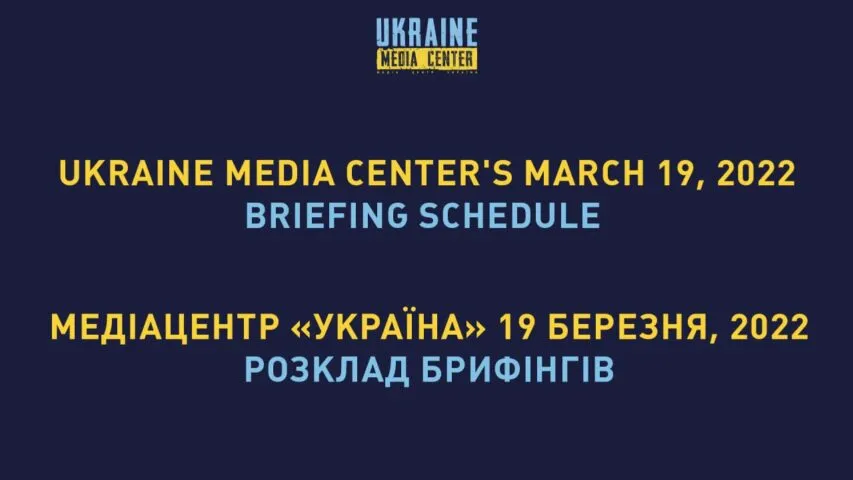 March 18, 2022, 19:22
UPDATED Ukraine Media Center's March 19, 2022, Briefing Schedule (Lviv, 32 Rynok Square)
12:30 PM—Ihor Shapovalov, Director of Luhansk Philharmonic Society's Orchestra (relocated from the occupied territory), together with musicians (in person)
Ivan Ostapovych, Head of the Office for Cultural Affairs of the City of Lviv (in person)
The musicians will tell the story of their concert performed jointly with Lviv colleagues. A small concert will take place at the Media Center's entrance after the press conference.
1:30 PM – Andriy Demchenko, press-secretary of the State Border Guard Service of Ukraine (online)
Current issues:
The current situation at Ukrainian borders
2:30 PM – Olena Shuliak, Chair of the Servant of the People Party (in person)
Current issues:
Challenges faced by the Ukrainian parliament
The briefing schedule is subject to changes and updates.
Please follow our updates at:
facebook.com/UkraineMediaCenter/
The Media Center will function as a co-working space from 10:00 AM to 8:00 PM.
Contact us at:
+38 067 652 91 97